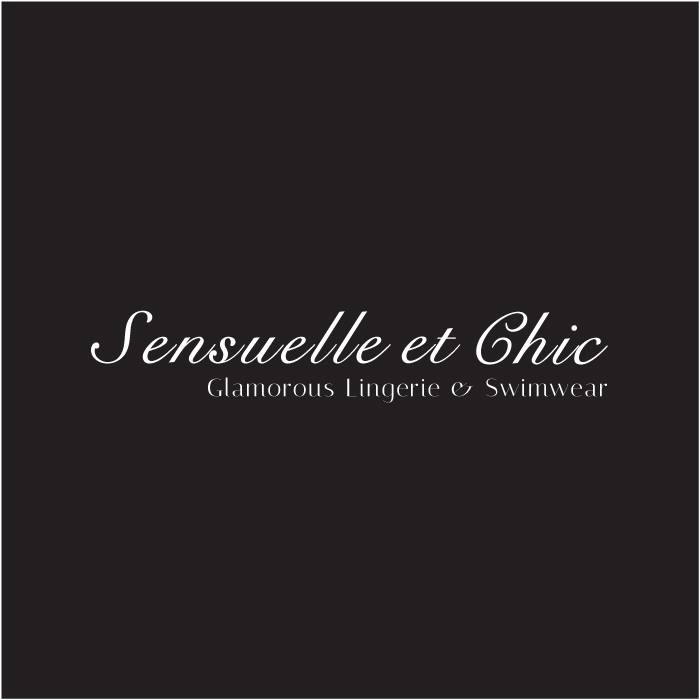 Toronto based Lingerie and Swimwear Company

Boudoir photo shoots have been a growing trend for some time, I remember thinking I would never have the confidence to get this done. The thought of getting naked in front of a photographer and letting him take naked pictures of me for hours, scared the heck out of me. Fast forward a few years, and it was the experience of a lifetime; very liberating. I now have beautiful pictures that both the hubby and I can enjoy for years to come. Long go the days of trashy boudoir photos on bearskin rugs in cheap lingerie, the photos now are truly pieces of art, sexy, yet tasteful, and oh so glamourous.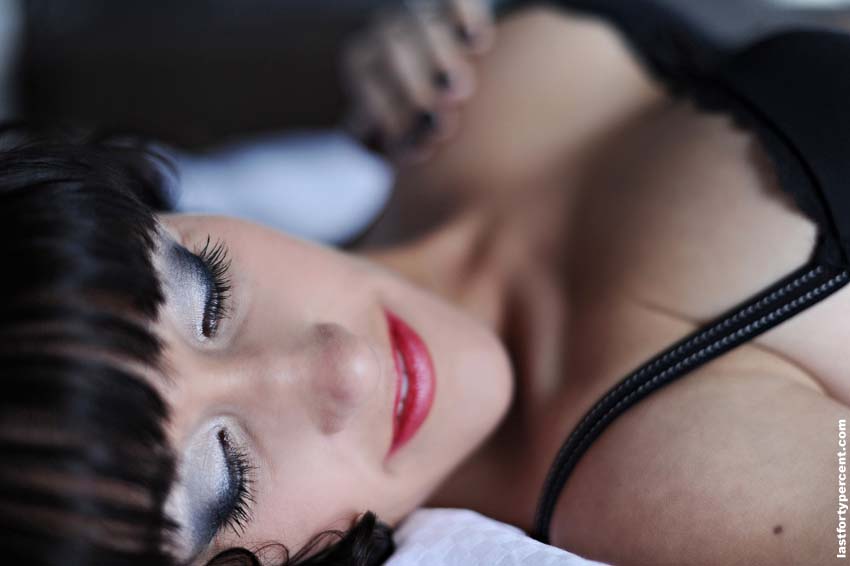 Where was Sensuelle et Chic 5 years ago, when I did my boudoir shoot? This Toronto based Lingerie and Swimwear Company not only provides sexy undergarments, it is designed for fashionistas in mind. At first glance, you would actually think some of their pieces were dresses, not lingerie. These would not only be perfect for a boudoir shoot, but would be perfect to show-off on your honeymoon. Remind him that he's the luckiest man alive and why he married you. Also perfect for an anniversary, Valentine's Day or any other special occasion. These pieces are sexy and seductive, yet fun and playful at the same time.

Stop him dead in his tracks with this flirty, yet edgy bandeau with black ruffled top and flared skirt Cosmos Set duo. I can totally see some girls mixing up these pieces with other items found in their closet, for a night out on the town.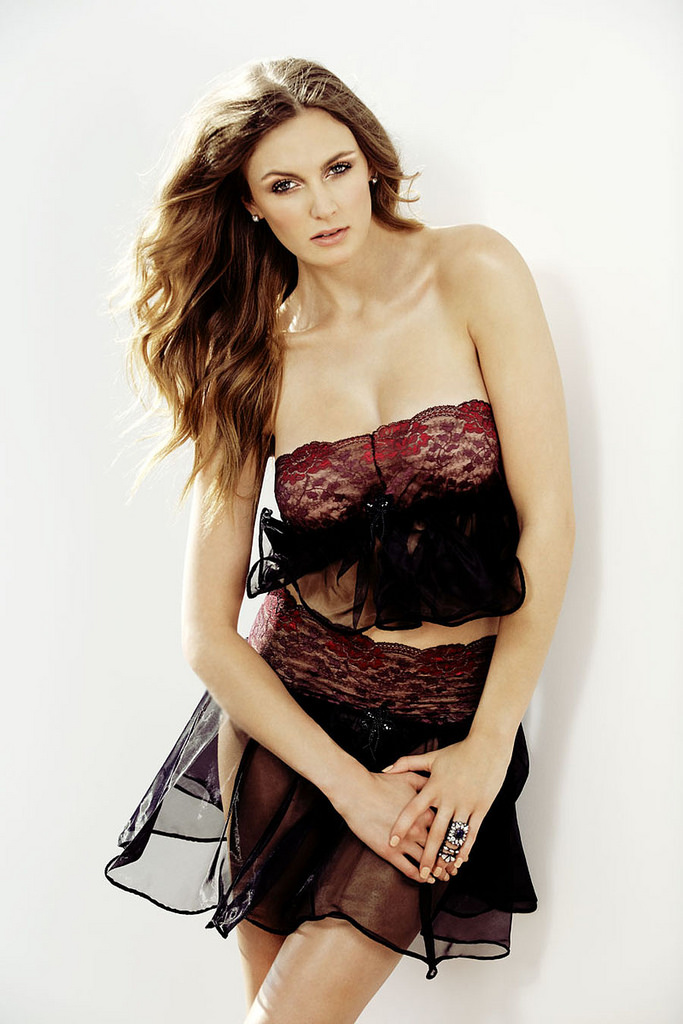 The Lily Set is perfect for the girl that wants to feel sexy and sweet. This pale pastel blue number is both flirty and girly with crystal detail, with a matching flared sheer skirt that will play on both her innocence and naughty side.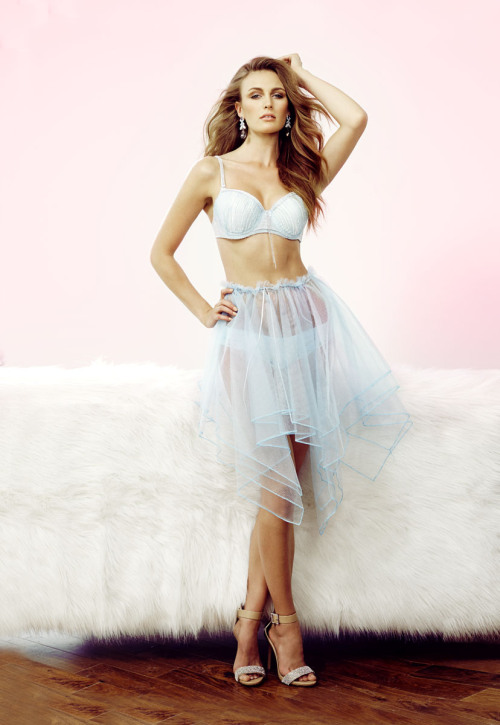 Because sometimes a girl just needs a little pink. This Zinnia Slip is not only sexy and feminine, but is glamorous and fit for a princess. It's a babydoll done right. Fancy, off the shoulder, and just above the knee, to keep it classy.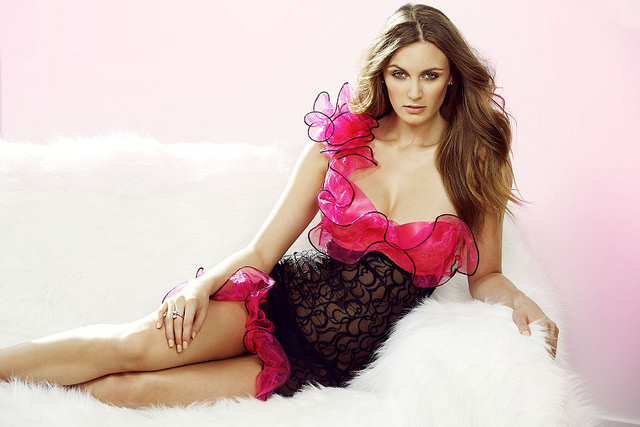 Sensuelle et Chic also has ladies' swimwear that are one of a kind and will have all eyes on you, whether at the beach or poolside. This Glamorous Allure Diamond 2 piece bathing suit has just the right amount of bling to keep it interesting and unique. It features a push-up strappy bandeau and matching strappy rhinestone bottom.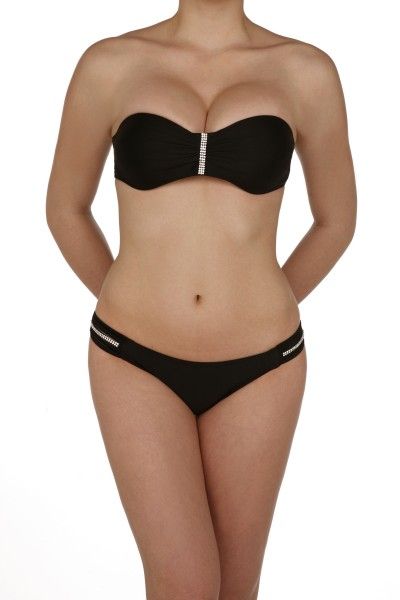 Finally, and maybe my favourite piece from Sensuelle et Chic, these beautiful, chic and dainty Pandora Panties. A bow on your bottom, need I say more?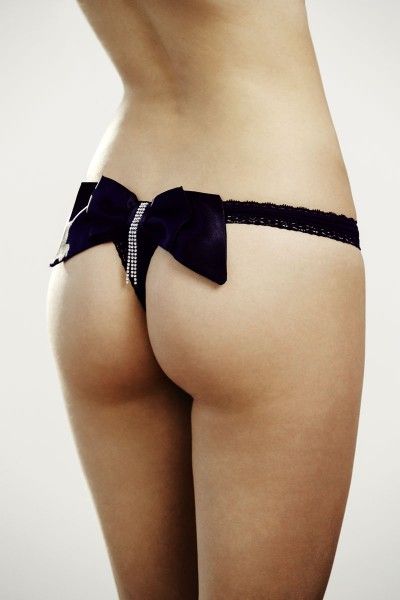 Sensuelle et Chic is perfect for those that just don't want to look incredible, but also want to feel sexy and confident in beautiful undergarments. It's comfortable, chic and accessible for all women.