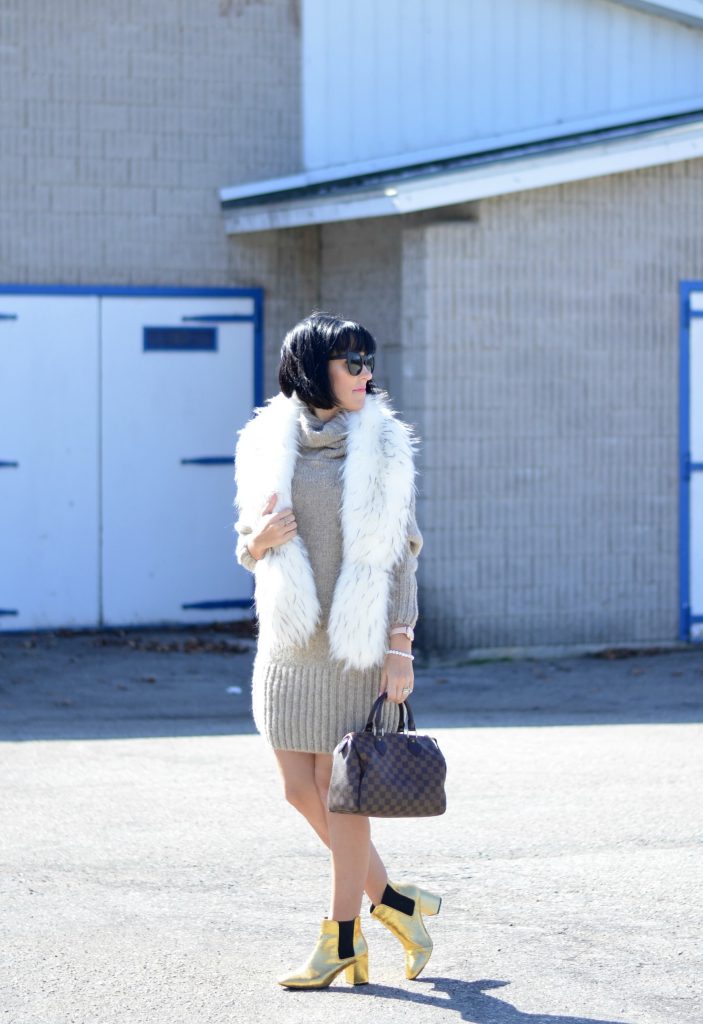 Faux Fur Stole
Proper neckwear is not only important in surviving Canadian winters, its also the perfect transition piece into spring. I'd say it's a must-have accessory for cool and chilly temperatures. Not only is it functional, keeping you incredible warm, its incredibly chic and stylish. A faux fur stole can instantly add a classy and beautiful element to any outfit. There is an art of drapery when it comes to styling it, its important to think about fabric. Chunky knits can often add bulk, whereas thin silky materials tend to be too lightweight and don't lay right. A faux fur stole is the perfect balance of both.
A solid colour or minimal pattern is probably the easiest to style, whereas bold prints are often too busy and distracting. A faux fur stole can add an element of texture to an otherwise simple and plain outfit. A simple stole is an amazing way to add texture and depth to any look. It will literary go with everything in your wardrobe without looking like a furry animal. Smaller than a fur vest or jacket with the same bold and dramatic effect. Whether you decide to dress it up or down, a faux fur stole is an excellent investment this winter.
This chic white faux fur stole is such a versatile piece. It can be wrapped around my shoulders for a casual stress style look, draped over one shoulder for a more chic, glamour feel or cross-body for a trendier effect.
What I Wore- Sweater Dress- Zara, Sunglasses- c/o Zero UV, LV Pures- Luxe Touch Consignment, Watch & Bracelet- c/o Christian Paul, Booties- H&M