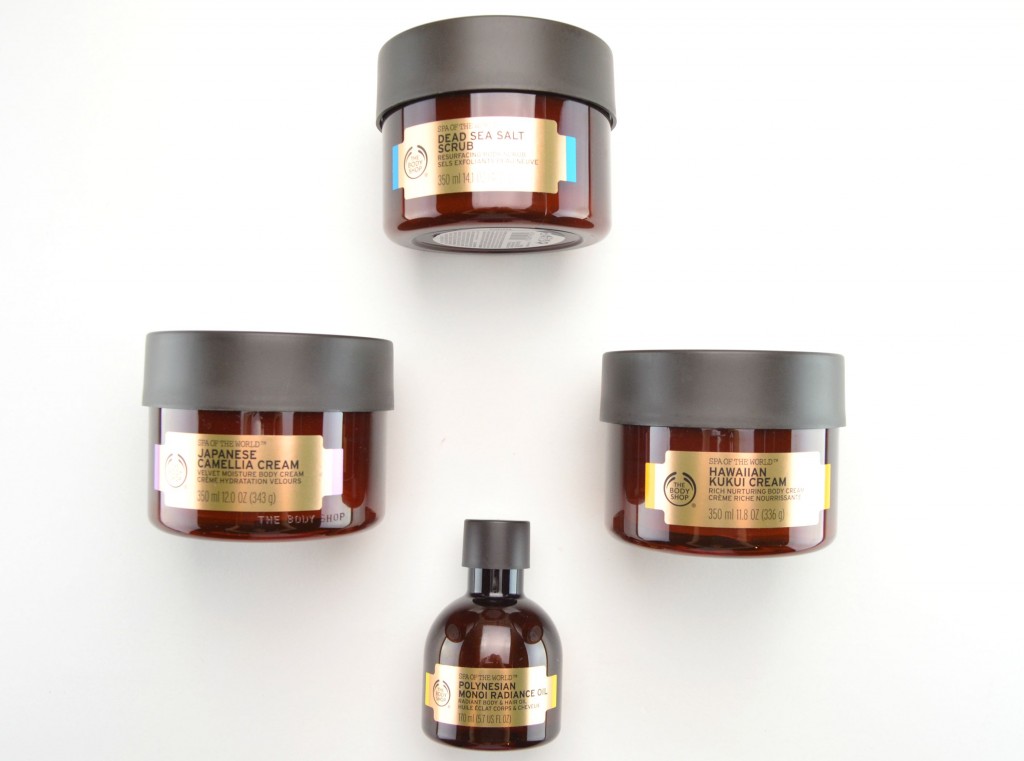 Relax, revitalize and add bliss
A few weeks back, I attended The Body Shop Fall 2015 preview, where I got a glimpse inside some of the hottest new innovations, revamped packaging and their latest designs. Although I'm pretty excited to share with you all the new releases, The Body Shop Spa Of The World Collection is my absolute favourite.
The Body Shop Spa of the World Collection is coming this September and features 3 ritual lines to help relax, revitalize and add bliss to your life. This spa like collection is designed to deliver pampering moments from the comfort of your own home. It harnesses the power of effective ingredients from all four corners of the globe and will help you discover the finest natural ingredients, refined textures and delicate fragrances transforming your bathroom into the greatest spa on Earth. If features purifying and firming clays, sensorial and luxury oils, refining natural scrubs and decadent creams to help calm, soothe and hydrate the skin.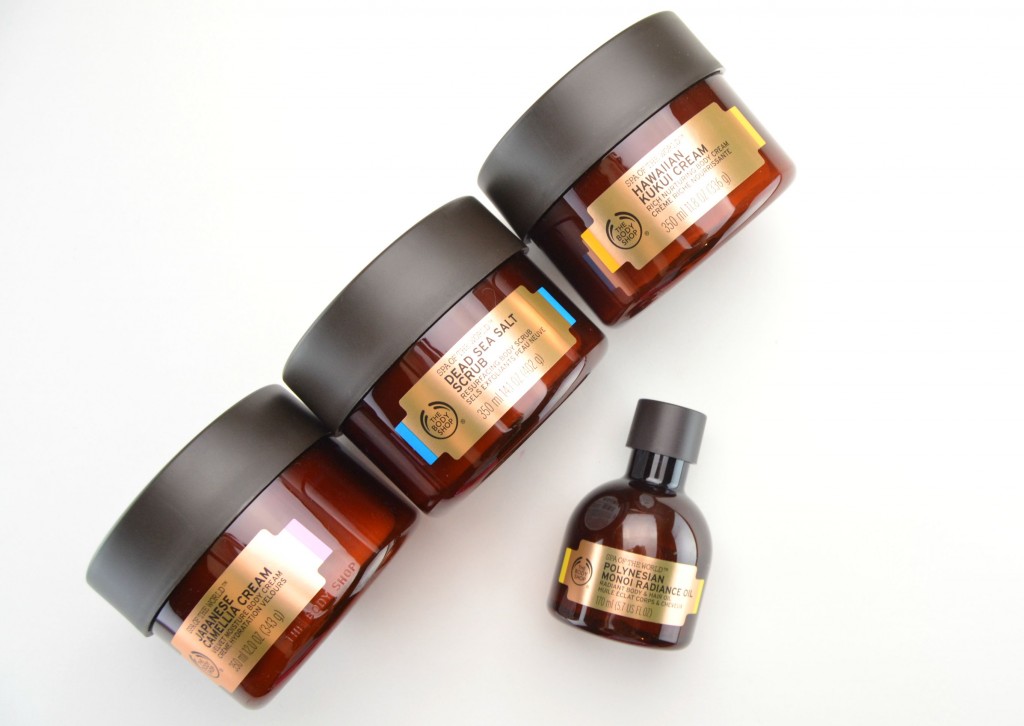 The Body Shop Spa Of The World Collection comes in modern, yet sophisticated, luxe packaging that you're going to want to keep on display. It contains luxurious ingredients and invigorating fragrances that will instantly calm and relax both the body and mind. It has been ethically sourced from natural environments in countries including Morocco, Hawaii and Japan, where local women have been relying on these ingredients for generations to look and feel their best. The Body Shop is now picking up on these beneficial ingredients and have traveled the world to source out the most effective ingredients. From the four products I've been testing, in which I go into future detail below, each product not only smells amazing, but leaves my skin feeling invigorated, hydrated and smooth. I've been rotating between the two creams for the past few weeks and its highly nourishing formulas have left my skin incredibly moisturized and hydrated, the scrub is rough enough to exfoliate my dry skin, yet gentle enough to use several times a week, and the radiance oil is a great addition to my daily skin care routine.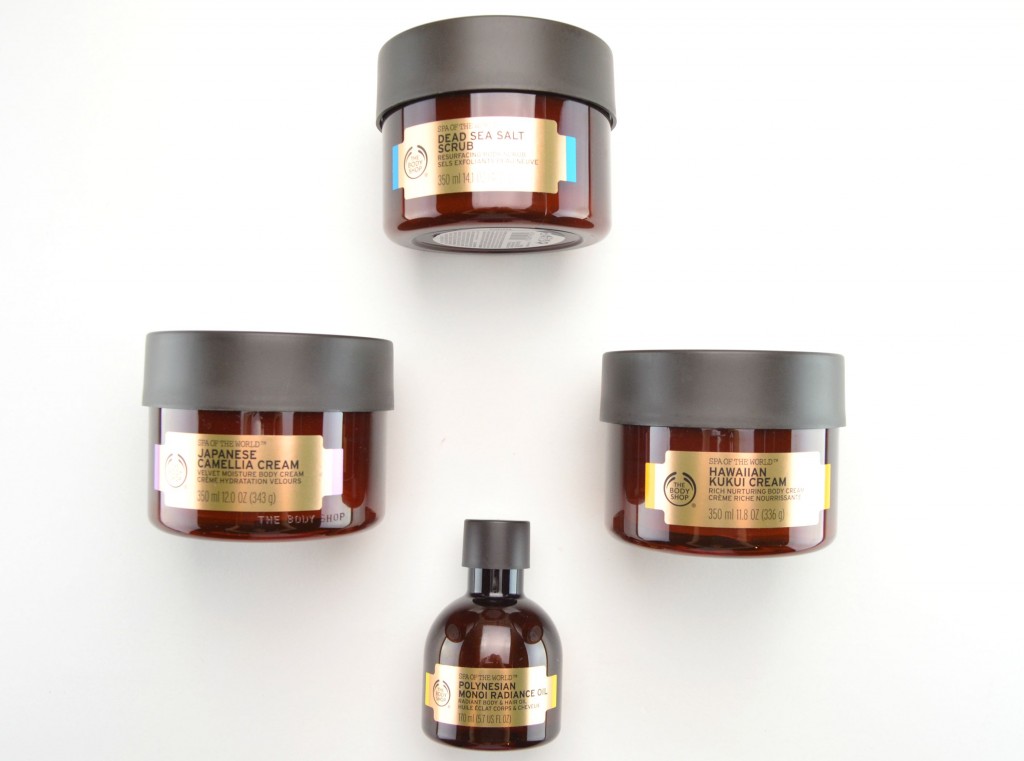 The Body Shop Spa Of The World Relaxing Ritual is a perfect way to de-stress and unwind and reconnect with the body and mind. It features Egyptian Milk and Honey Bath, Himalayan Charcoal Body Clay, African Ximenia Scrub, Japanese Camellia Cream and French Lavender Massage Oil. Take an hour out of your busy schedule to indulge in this super relaxing ritual. Light some candles, put on your favourite music and pamper yourself with a few of these luscious treats. Don't forget to pre-heat your bathroom as your body temperature tends to drop during these treatments.
The Body Shop Spa Of The World Japanese Camellia Cream contains Camellia oil which is high in oleic acid giving it an incredibly rich, moisturizing and barrier-enhancing formula. It's creamy, silky texture provides the skin with a velvety smooth touch that gives the ultimate hydration. It leaves skin feeling incredibly soft and moisturized with a subtly sweet fragrance. It retails for $35 for 350ml.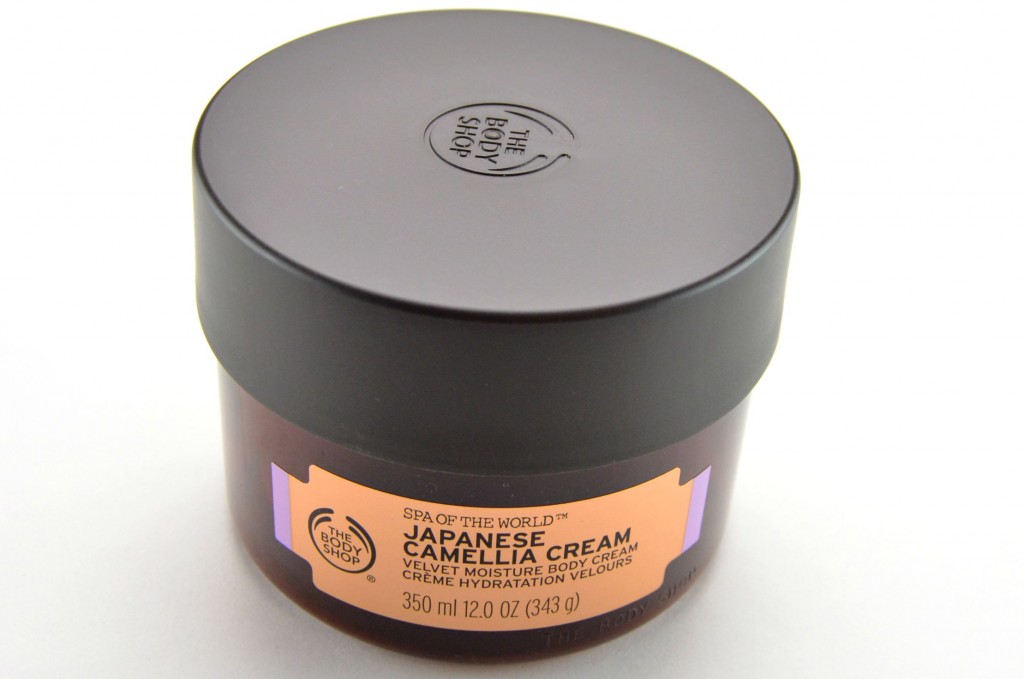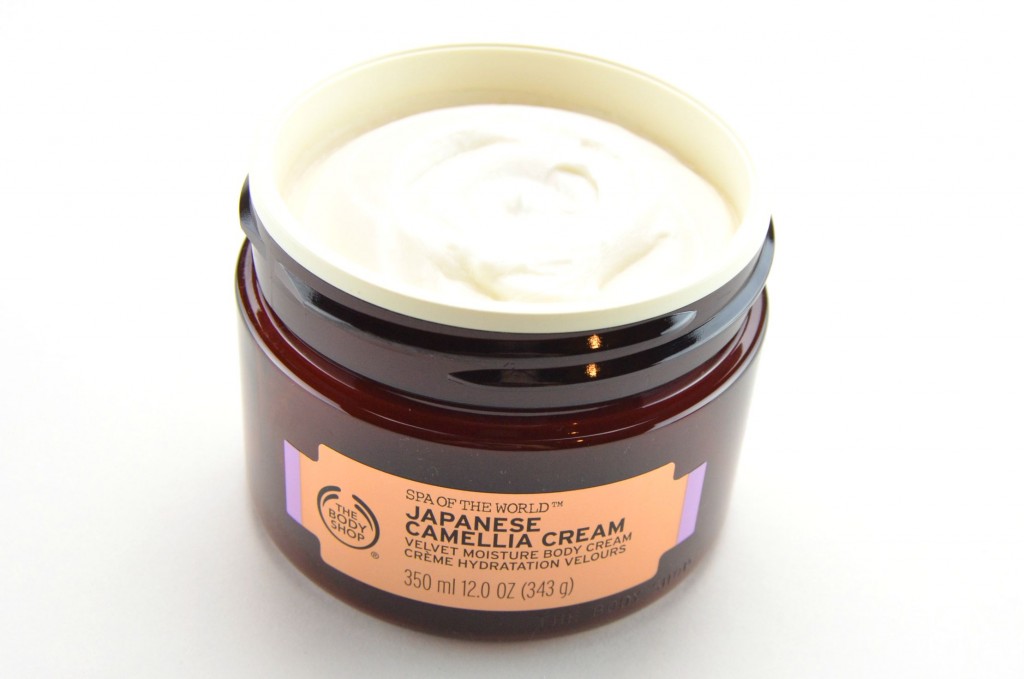 The Body Shop Spa Of The World Revitalizing Ritual helps to stimulate and rejuvenate the tired body and mind. It features Dead Sea Salt Scrub, Moroccan Rhassoul Body Clay and Thai Lemongrass Massage Oil. We all know the importance of devoting time to invigorate the tired body so dedicate some time to exfoliate, deep cleanse and massage with this new line.
The Body Shop Spa Of The World Dead Sea Salt Scrub contains a high amount of minerals, such as magnesium, calcium, potassium and bromine, along with coarseness of crystals to help exfoliate the skin naturally. The slightly larger crystals are highly effective in exfoliating, lifting off dead skin cells to provide a smoother, softer finish to the skin. That combined with its blend of plant oils, will deeply moisturize the skin for all day smoothness. It retails for $30 for 300ml.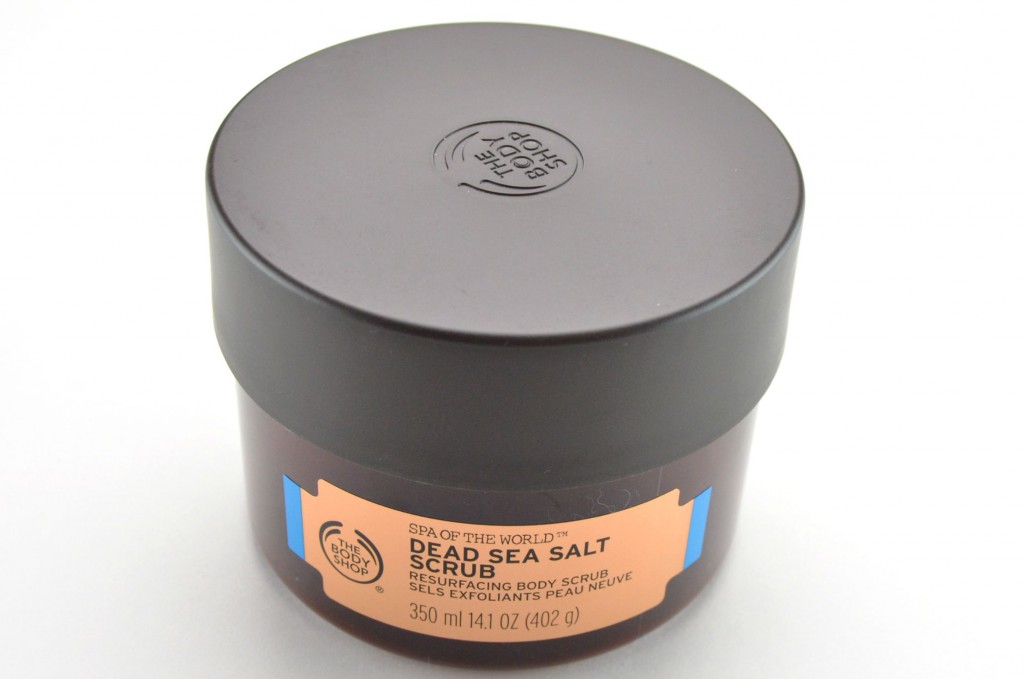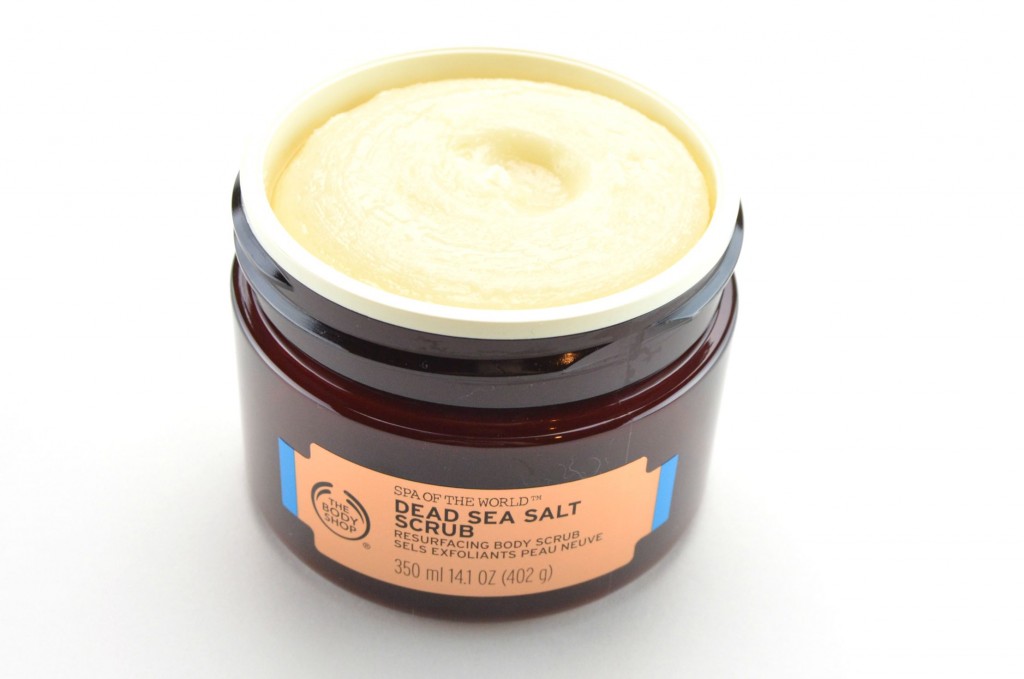 The Body Shop Spa Of The World Blissful Ritual is the ultimate indulgence for the ultimate exaltation for body and mind. You deserve at least 10 to 15 minutes each week to spend on yourself, it's the most incredible act of self-kindness one can give to themselves. You will not only feel blissful, serene and positive, it will be contagious to all those around you. It features Polynesian Monoi Radiance Oil, Hawaiian Kukui Cream and Tahitian Orchid Massage Oil.
The Body Shop Spa Of The World Polynesian Monoi Radiance Oil is a scented blend of coconut oil and tiara flower that will help to add a natural glow to the skin and lustre to the hair. You simply massage into damp skin and comb through damaged hair when dry, to add some much needed moisture to both the body and hair. Its natural concentrated emollient helps to penetrate deep down into the skin to re-hydrate and shield it against external damage including the wind and sun. This can be used in so many ways, like after a hot day in the sun, apply a small amount to help cool, soothe and relieve pain from a sunburn. After a shower or bath to rehydrate the skin to its natural healthy look, before or after a swim to provide protection against the effects of the pool water or even add a few drops to the bath water to encourage relaxation, while keeping the skin incredibly silky smooth and soft. It can also be used as a pre-shampoo hot oil treatment to help repair and deep condition the hair for healthy, shiny locks. Finally, it feels incredible, massaged into the skin after a long and stressful day. Simply warm it up in the palms of your hands and rub over tired parts of the body. It retails for $20 for 170ml.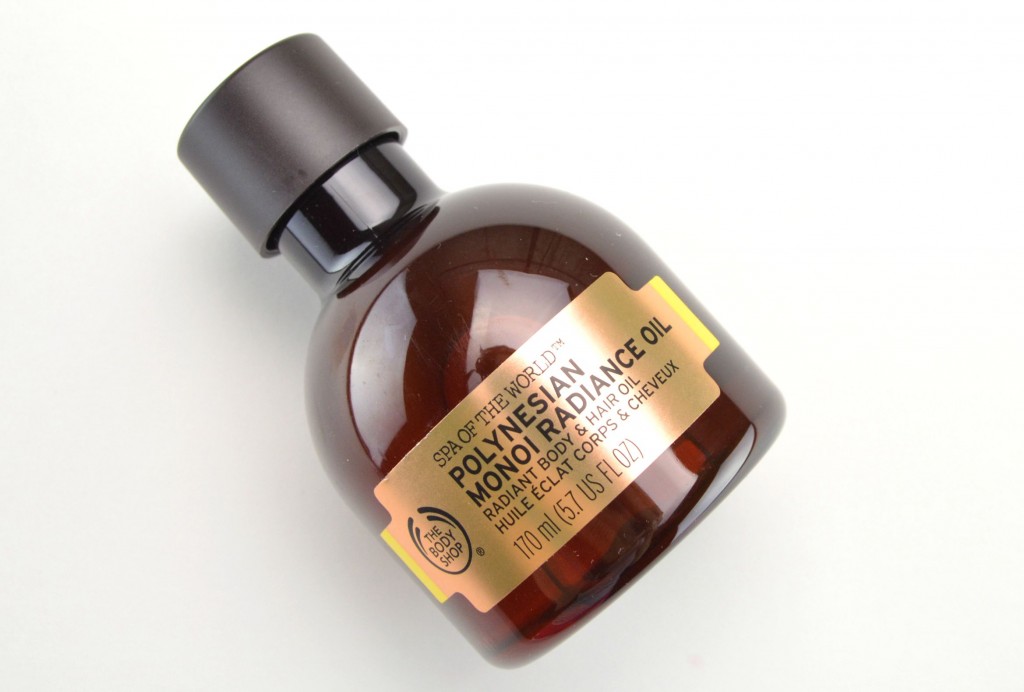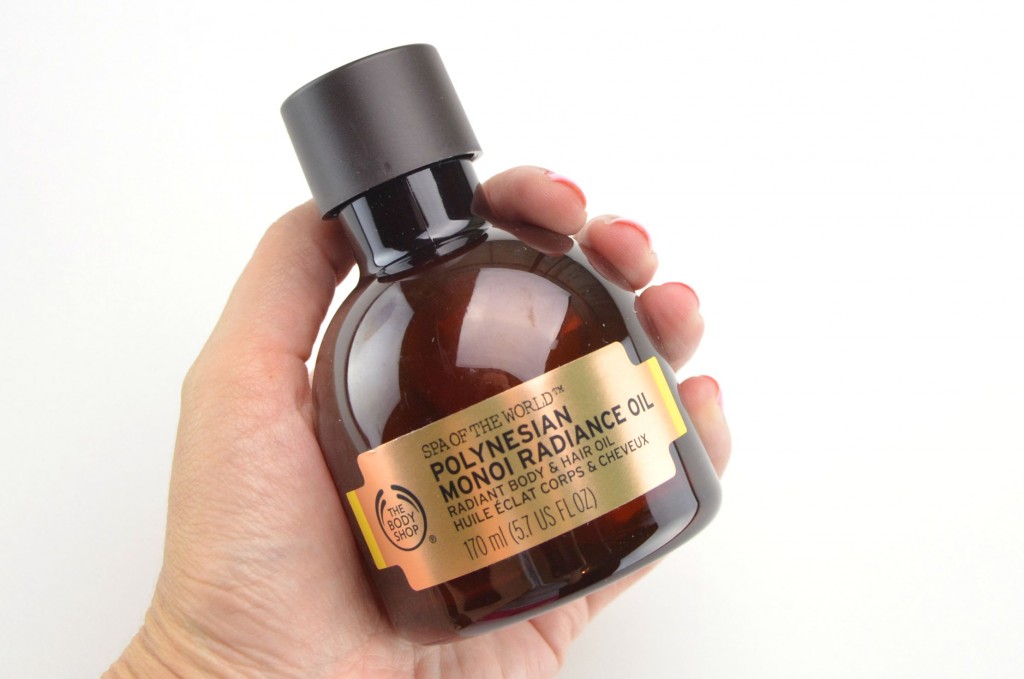 The Body Shop Spa Of The World Hawaiian Kukui Cream is enriched with fatty acids and vitamins with high levels of linoleic acid that provide moisture and nutrition to the skin. It helps to restore skin's suppleness and leave it nourished and glowing. It has a rich, creamy and luxurious texture that helps to soften, hydrate and soothe the skin. It helps to improve skin's texture and tone while increasing moisture and strengthen the skin's barrier. It instantly penetrates deep into the surface for maximum hydration, without that sticky, greasy or oily residue. It retails for $35 for 350ml.