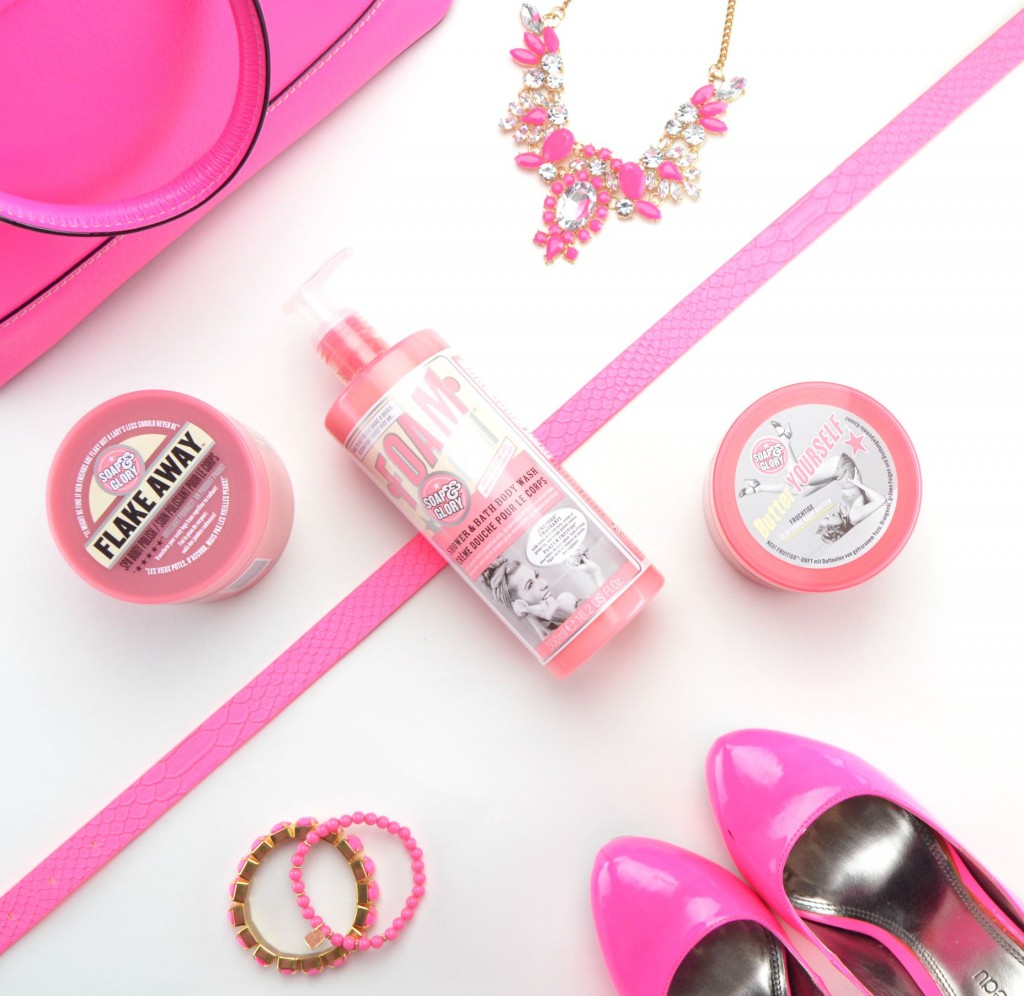 Summer Must-Haves
I like to think I'm pretty generous with my beauty, skincare and haircare products? I have no problem sharing these with my husband, but Soap & Glory is the one brand he knows he's not to touch. It's the one brand I always have backups of, and the only brand that is in constant rotation. Whenever I'm shopping for gifts, it's the first brand I purchase and the brand I get most excited about for new releases. Although I have brand staples, like the Soap & Glory Flake Away (which every girl needs), I'm always looking to try new products. Not only am I totally obsessed with its retro, vintage inspired, yet corky design, it adds a ton of glamour to your otherwise boring bathroom countertop and vanity.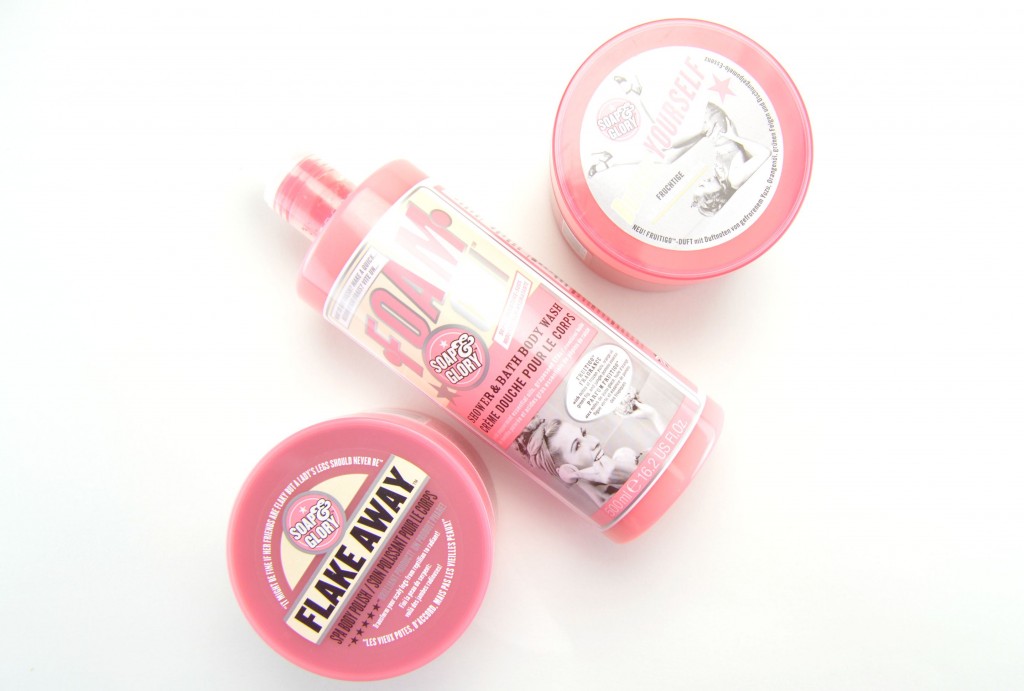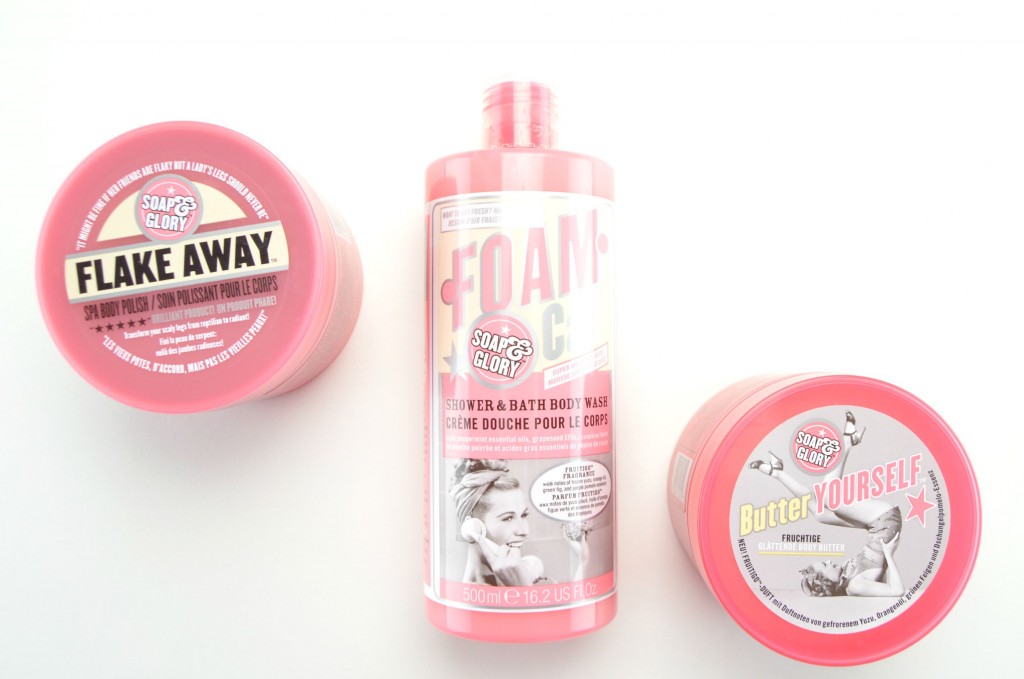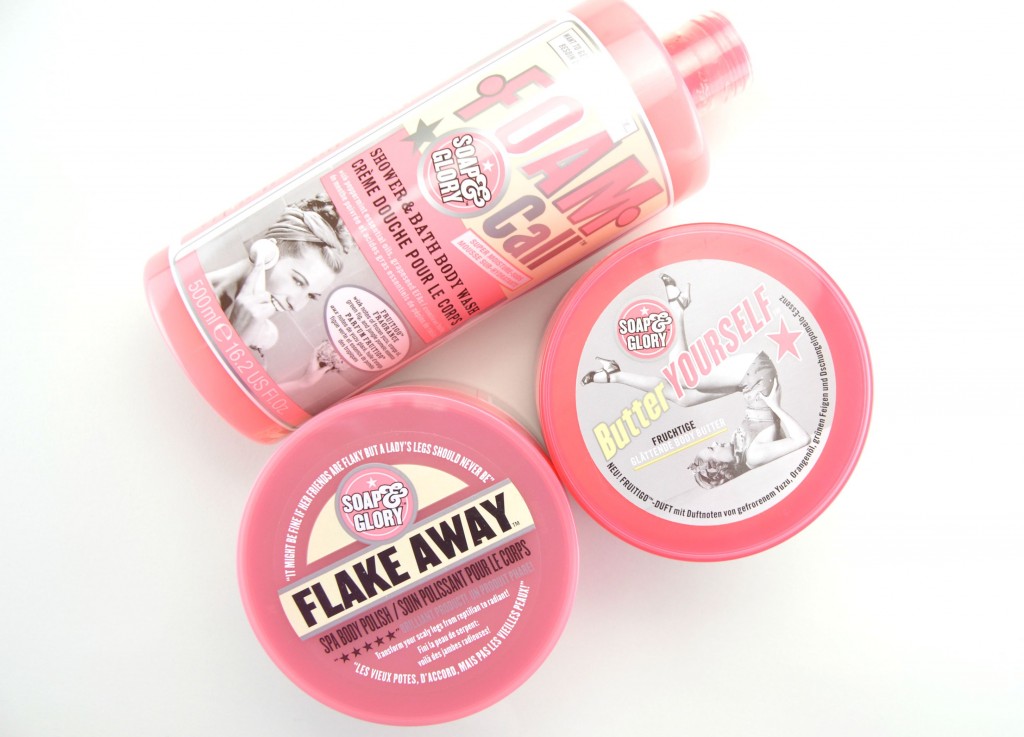 Speaking of Soap & Glory Flake Away, have you tried it? It's a must all year round. I go through at least 2 or 3 of these huge pink tubs a year. It helps to transform my scaly legs into silky, smooth and radiant skin; no one ever has to know I've been "faking" it this entire time. It's enriched with shea butter, sweet almond oil, peach seed powder, sea salt and sugar which helps to eliminate dry surfaces. It's gentle, yet its grainy and sandy texture helps to exfoliate the skin without being too rough. Apply the smallest amount to damp skin, massage until all the grains are gone and walk out of the shower with baby soft skin. It has a wonderful blend of both fruity and floral fragrances that smells just as amazing in the shower as is does after. This is an excellent body polish that leaves your skin supple, nourished, ultra smooth and extremely soft, with no greasy or oily film left behind.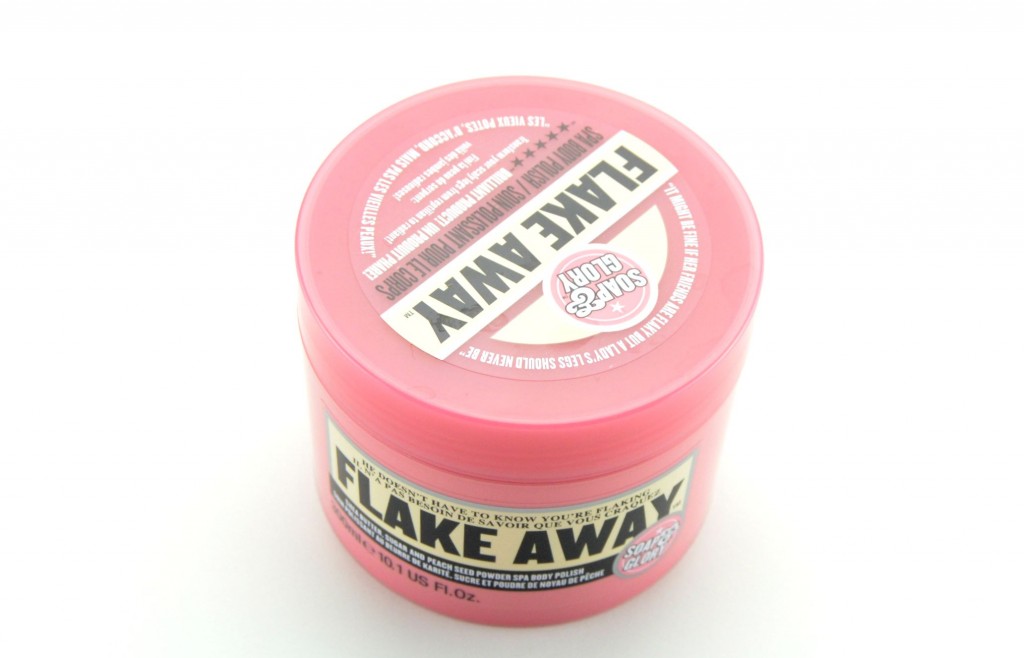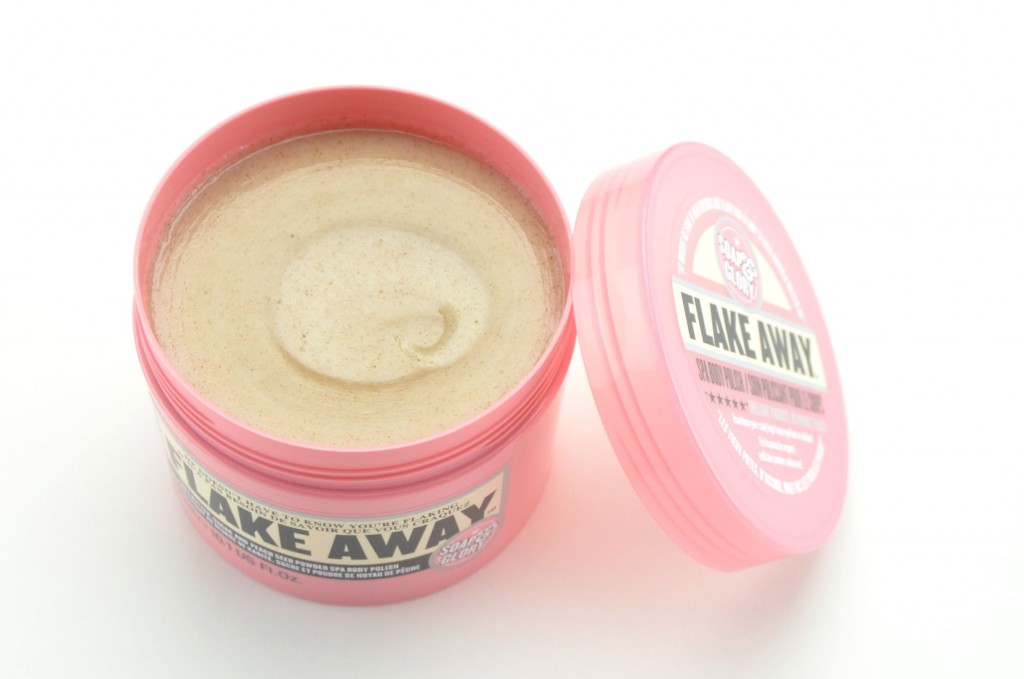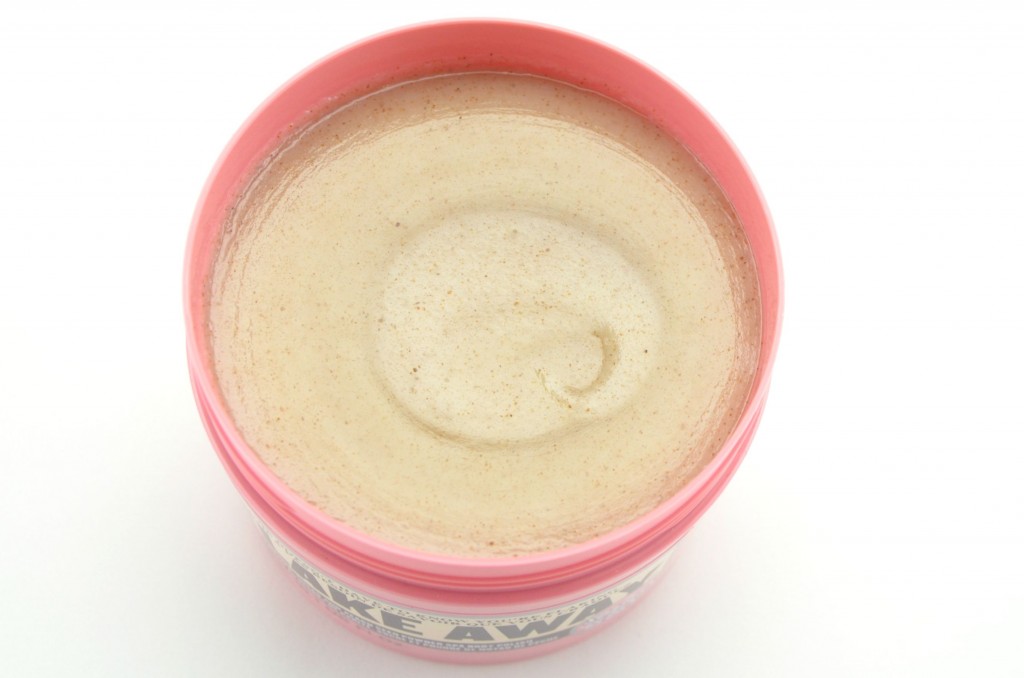 Soap & Glory Foam Call Shower & Bath Body Wash is the perfect body wash for after the Flake Away as Fruitigo fragrance blends beautifully together. It comes in a handy pump style bottle with a slightly thick and creamy texture that's formulated with peppermint essential oils, grapeseed EFAS, fruitliquid fig and orange waterjuice. Once in contact with water it becomes velvety smooth and as you began massaging into the skin, it almost melts into a luxurious lather. It removes all traces of dirt, oily and daily grime, yet washes clean away without a sticky or greasy residue or nasty film. It provides the skin with a refreshing and invigorating scent that instantly awakens the senses in the morning and leaves the skin feeling incredibly soft, smooth and hydrated. Its moisturizing ingredients not only ensures your skin is left soft all day, but it gets it fabulously clean.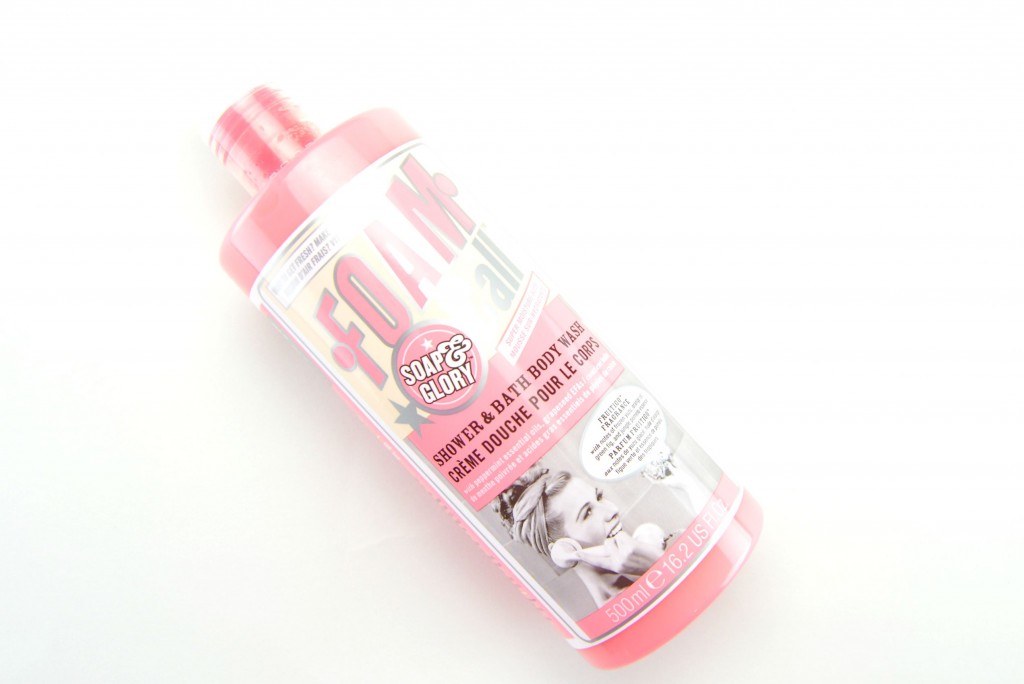 To lock in moisturize and that yummy scent, top with Soap & Glory Butter Yourself Five-Fruits Super Rich Smoothing Body Cream. It too comes in a large pink tub and contains exfoliating AHAs, orange waterjuice, shea butter, peppermint oil and fruitliquid fig to keep skin incredibly soft and smooth all day. It has a slightly thicker, almost oily texture at first, but as soon as you massage it into the skin, it applies like butter and instantly melts into a creamy consistency that applies evenly and easily. It provides all day hydration without feeling greasy, sticky or any nasty residue. It absorbs within seconds, allowing me to get dressed immediately. Not only does it leave skin feeling soft and moisturized, it gives a healthy and glowing appeal to the skin.