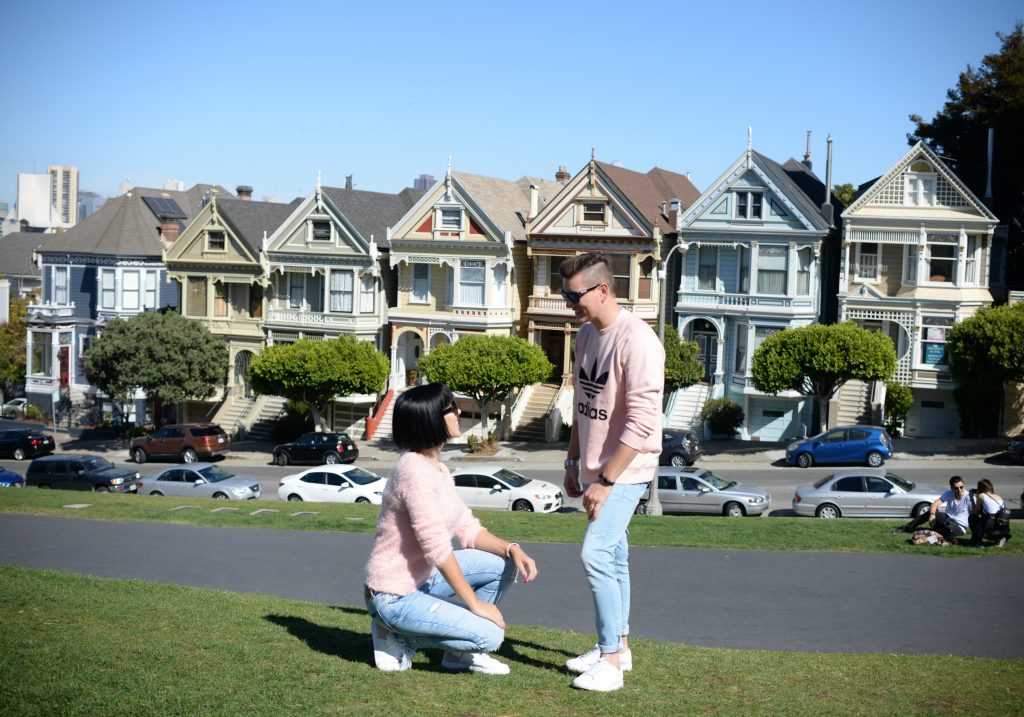 San Fran, California
San Francisco, better known as "The City by the Bay" is one of those places that you instantly fall in love with, and maybe one of the greatest cities in the U.S.? Famous for its cable cars, bridges, weather, food and shopping, San Francisco is one of those cities that you must check out when visiting California. The fact that its walkable, but be prepared for hills galore, makes it appealing to almost everyone. It also has some of the best weather in the world! The temperatures are pretty comfortable, no matter the month, just remember it's quite foggy, so you might want to pack a light jacket. It's known for its diversity, which is shown in its food. You can find just about any dish from all over the world no matter where you are in the city.

Start your morning at Fisherman's Wharf, it's quite touristy, but it's the hub of the city and you'll find everything from shopping, restaurants, entertainment venues and beyond. You'll also be able to see the sea lions bathing in the sun and some of the best street performers and musicians in the world. Also, be sure to head to Pier 33 where you can hop on a boat and head to Alcatraz Island. Just be sure to book your experience well in advance as tickets sell out fast. There you'll be able to walk the eerie halls where legendary prisoners walked, explore the island and learn about the history of the prison. I have an entire blog post dedicated to my time on the infamous prison that you'll want to check out before visiting (found here). It's a creepy experience that you won't want to miss.

It wouldn't be a trip to San Fran without a photo opt in front of the Golden Gate Bridge. Get a sense of its genius design from almost underneath it, by walking along the water front to Fort Point. Pictures you see online can't even begin to explain the beautiful engineering that went into this bridge. You honestly have to see it for yourself.
If you want an even more breathtaking view of the Golden Gate Bridge, drive across the bridge and head up to Battery Spencer Park. There you'll be able to see the famous bridge in all its glory, with the glorious city in the background. The panoramic view is unbelievable.

Another tourist hotspot is Lombard Street. Known for the world's crookedest street in the world, it's an iconic spot that's worth the hike. This one-way block on Russian Hill, between Hyde and Leavenworth Street, features 8 sharp turns and is truly a unique street. The steep, hilly street was not only created with sharp curves to switchback down the one-way hill, it also passes some of the most beautiful Victorian mansions in the city.

Speaking of beautiful homes, you can't come to San Fran without seeing the Painted Ladies. These Victorian and Edwardian houses were repainted pretty pastel shades in the 1960 and is now one of the most photographed locations in the city. I'm an 80's baby, so of course I grew up watching Full House. The opening sequence, with the famous "Everywhere You Look" theme song, was shot with the family picnicking in Alamo Square Park with the picture-perfect Painted Ladies in the background. My childhood self was kinda freaking out when I saw these colourful homes in real life.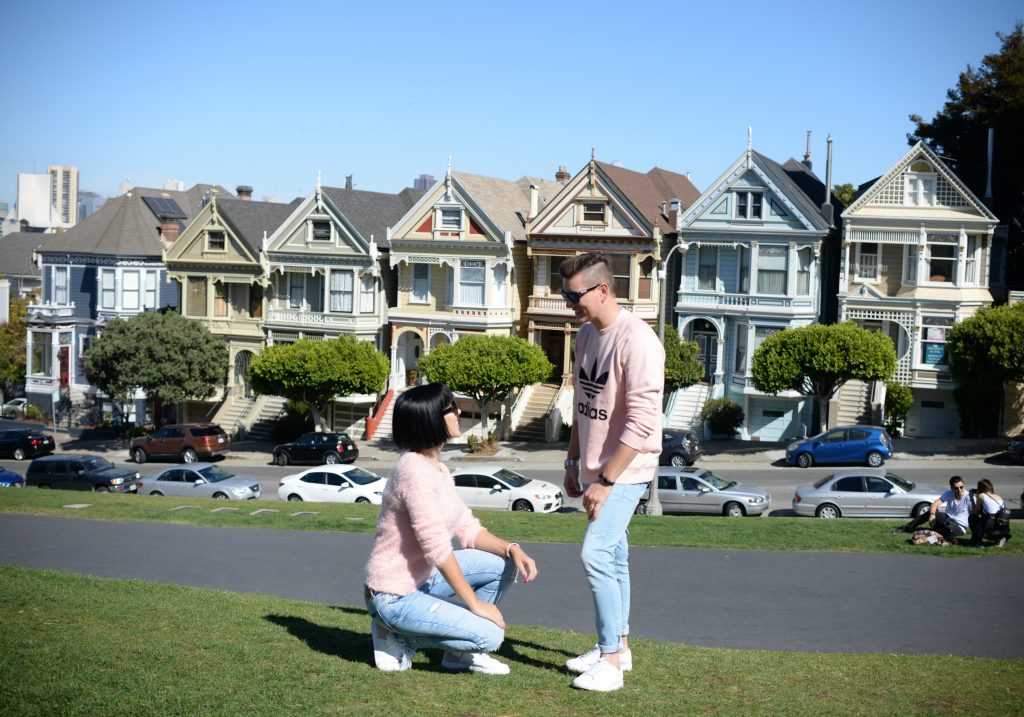 Speaking of Full House, although many think that the iconic red-door Victorian home that the Tanner girls grew up in, was actually one of the Painted Ladies, but in fact, their house was several blocks away at 1709 Broderick Street. If you're a fan of the show, I highly suggest walking the few blocks and seeing it in person.

Union Square and Westfield Shopping Centre is a shopaholic's paradise. Its 9-story mall features every designer imaginable and all the top department stores under a dome-covered atrium. These two shopping centres are right next to one another and have everything from Forever 21, H&M to Chanel and Gucci.