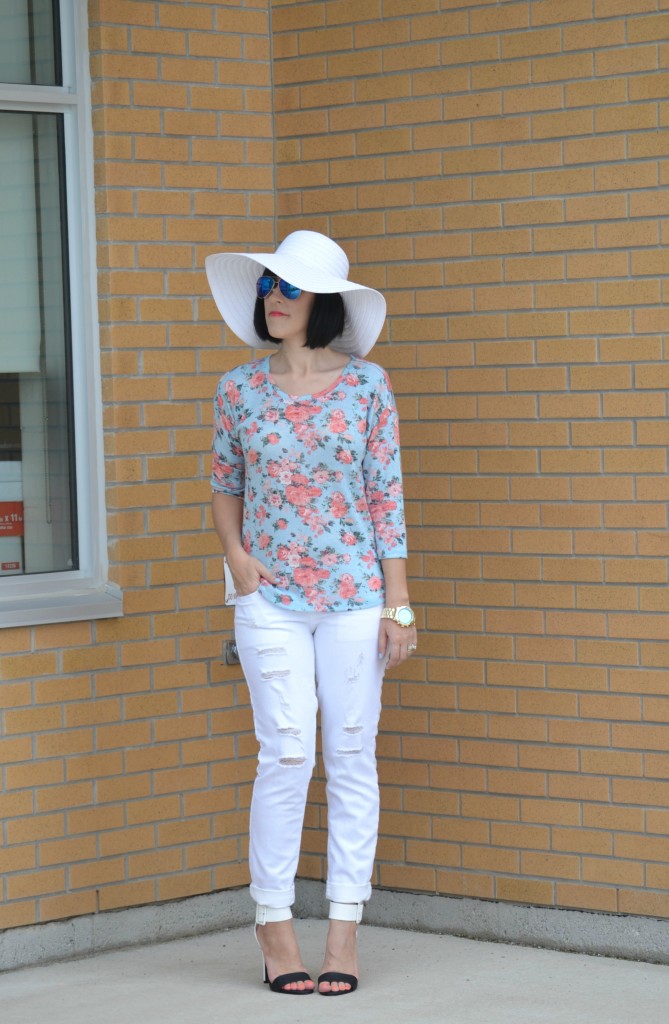 Looks for Less
I've taken the Wal-Mart $100 or less outfit challenge a few years in a row, so this season I decided to switch it up a little. Not only did I want to create a chic, fashionable, stylish and affordable springtime outfit, I wanted to see if I could find designer inspired pieces for less. Hoping to find at least one, I never thought I'd find so many inexpensive, yet high quality items that are right on trend, fresh off the runaway, for a fraction of the price.
Take these $9 aviators for instance, they look exactly like my Ray-Ban Flash Aviators that I paid over $200 for. Same goes for this stunning gold with teal face watch (don't mind that its a little big right now, need to have a few links taken out), it's a mere $15, compared to my Michael Kors Hunger watch that was almost $400.
Now I know these $22 boyfriend, distressed jeans may not be designer inspired, but they sure do look an awful lot like my Gap jeans that I paid $80 for. Anthropologie has a ton of white floppy hats right now for upwards of $300, this was an incredible deal at only $5.
Last, but not least, these heels. Can we all just take a minute to appreciate and love these beauties? I fell in love with a pair of Chloe two-toned strappy sandals, but the thought of paying $600+ on them, scared the heck out of me. These Wal-Mart ones ring in at less than $30 and will sure to be a staple in my wardrobe this season.
So… how did I do? Is this not the perfect springtime outfit for under $100? Make sure to take a peak at Wal-Marts "How to refresh your look" spring/ summer look-book for more looks for less this season
What I Wore
Floral Top- $16
Aviators – $9
Watch- $15
Hat- $5
Boyfriend Jeans- $22
Heels- $29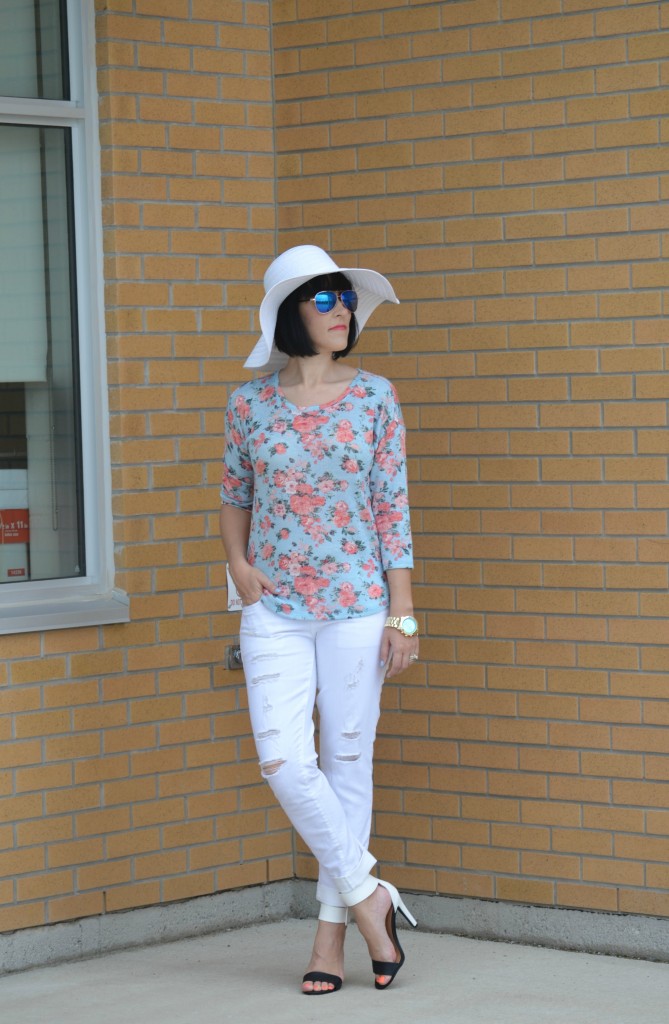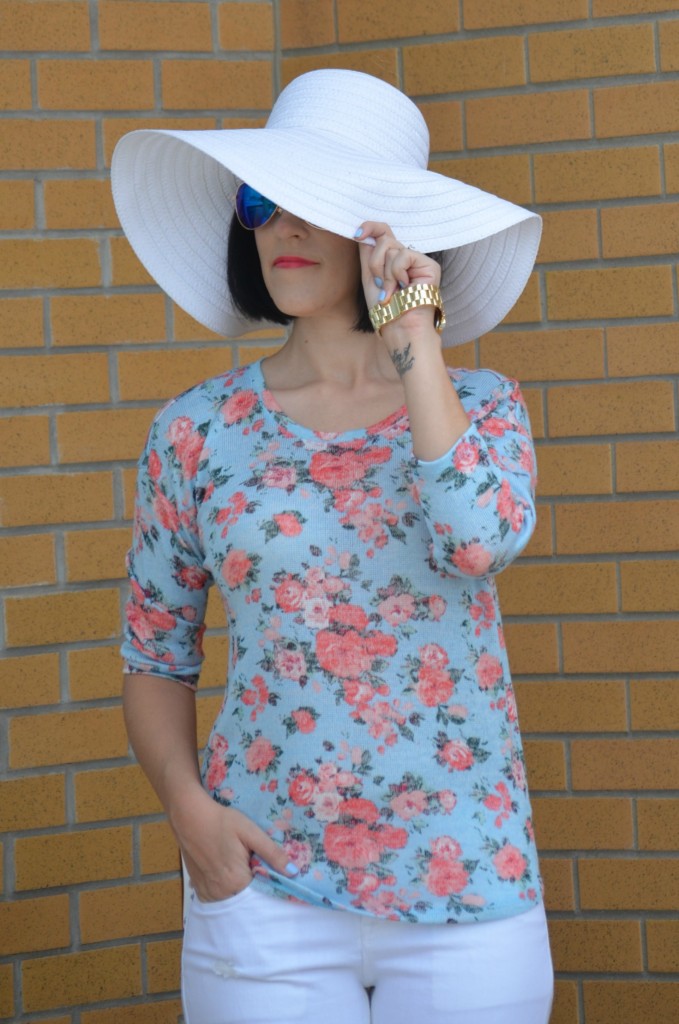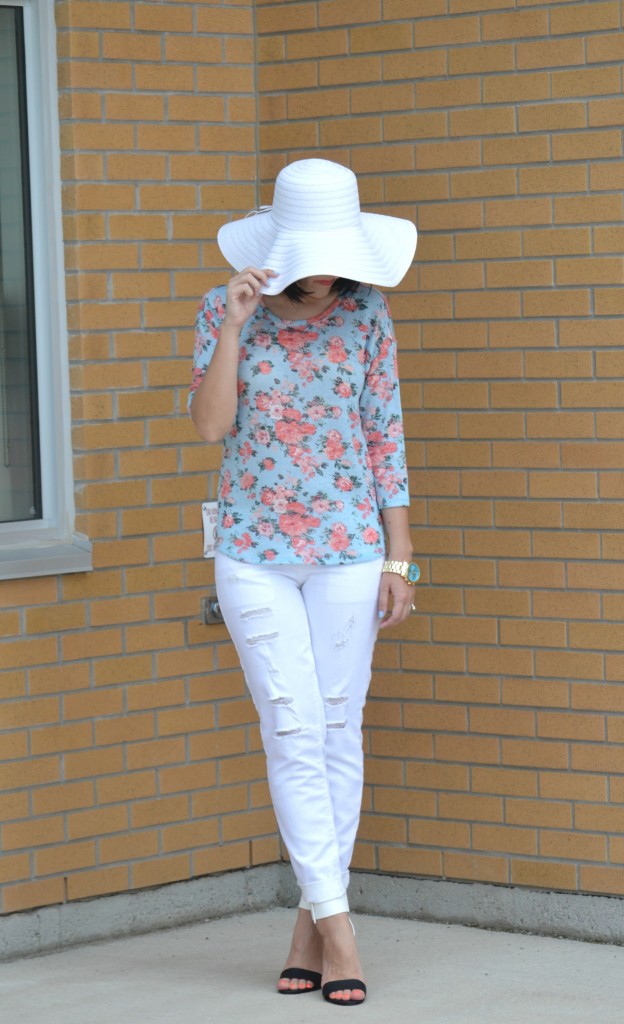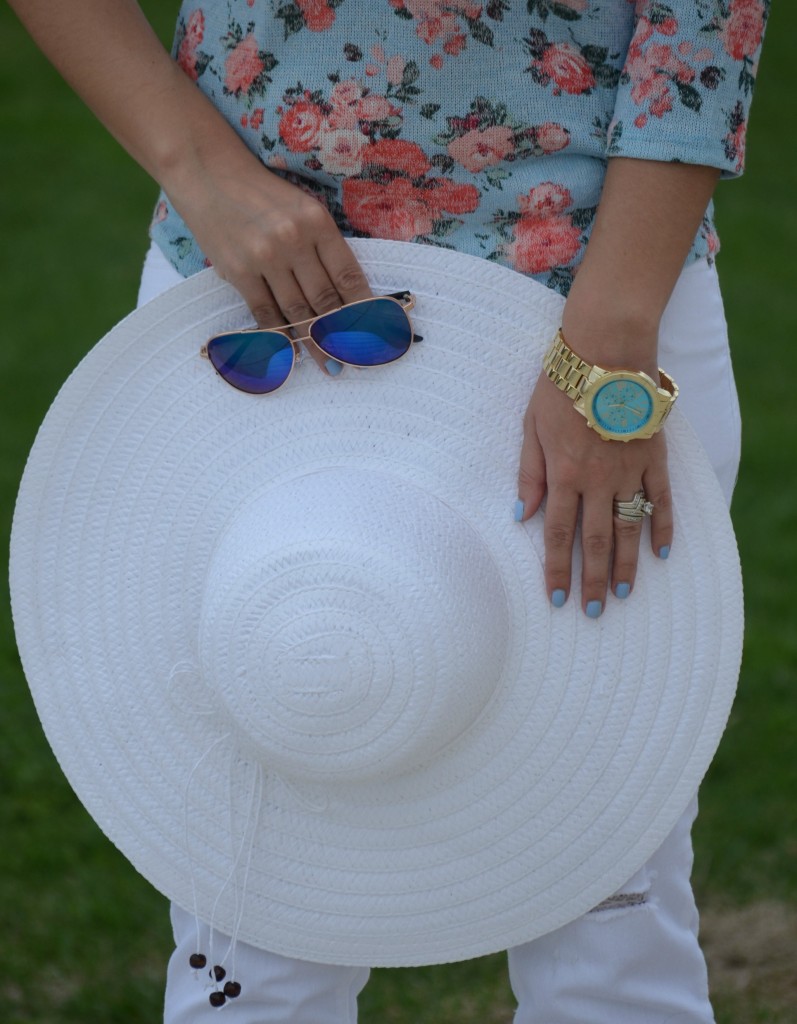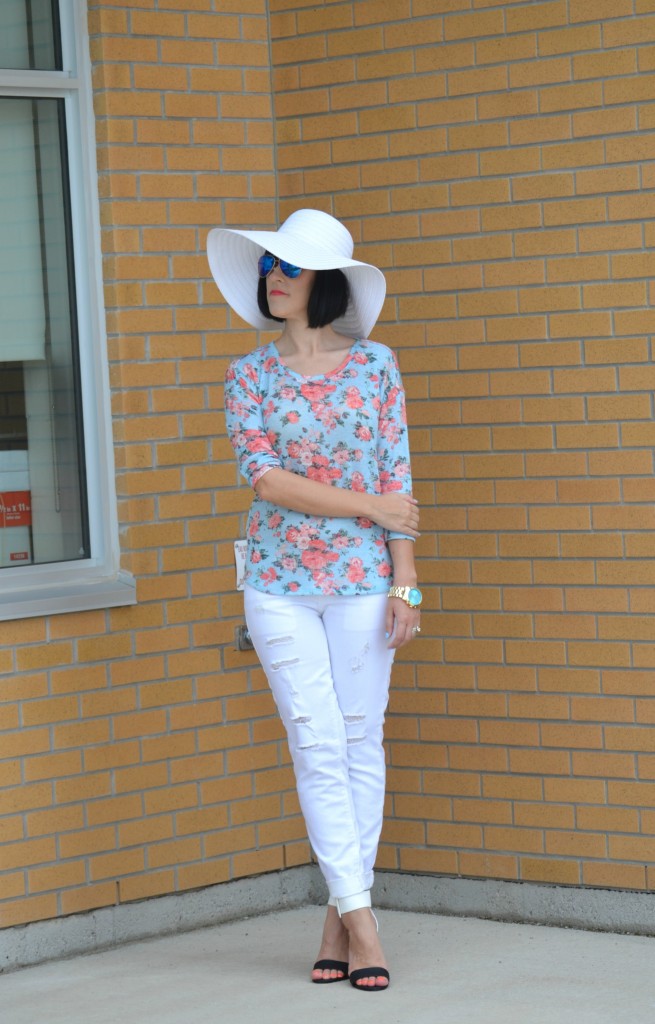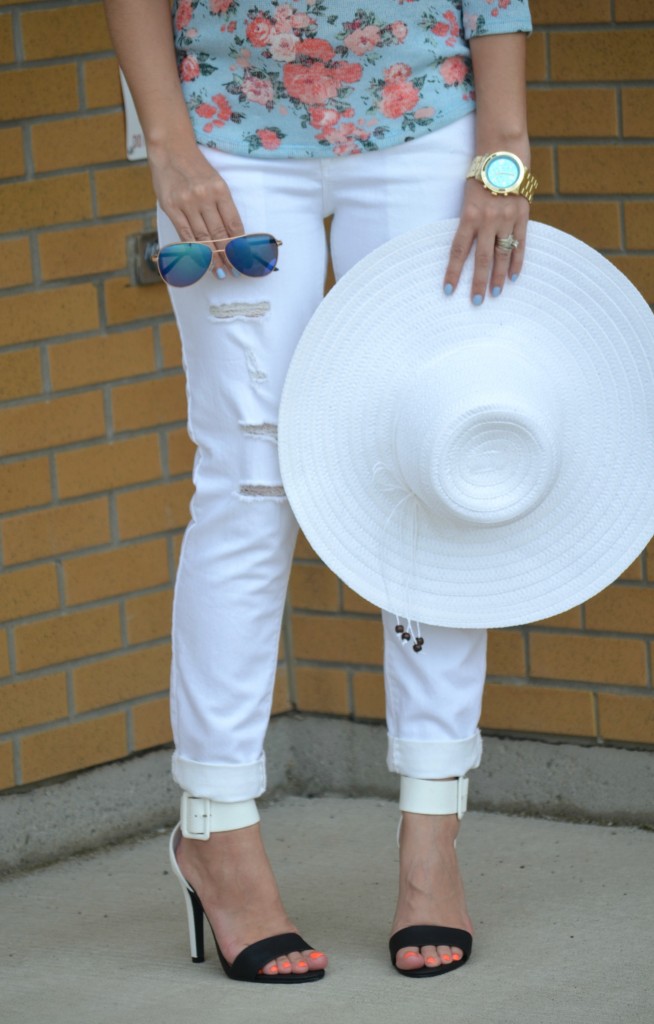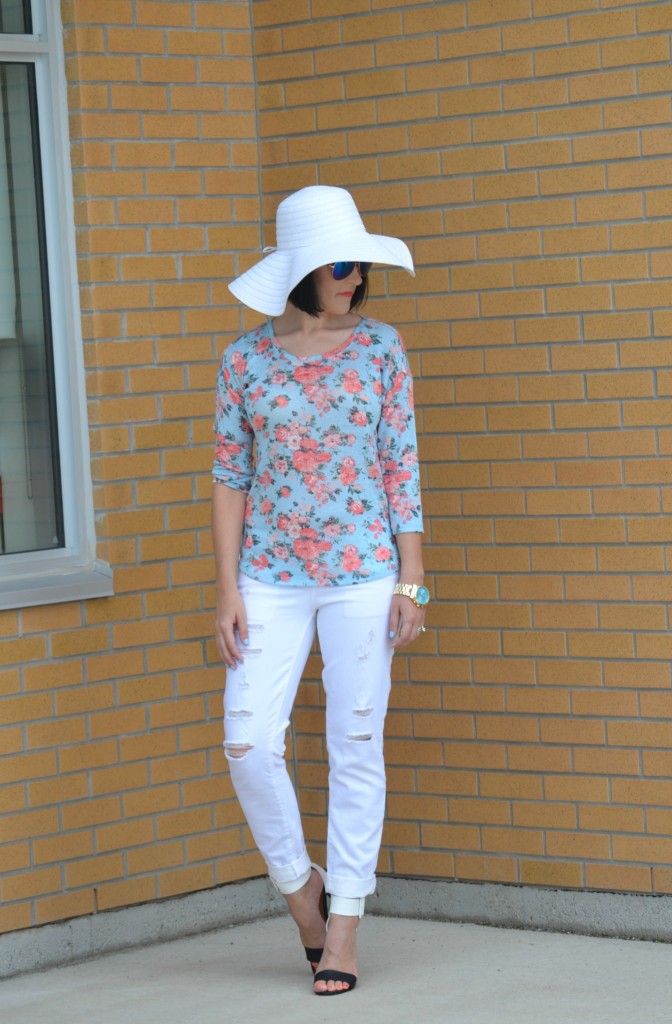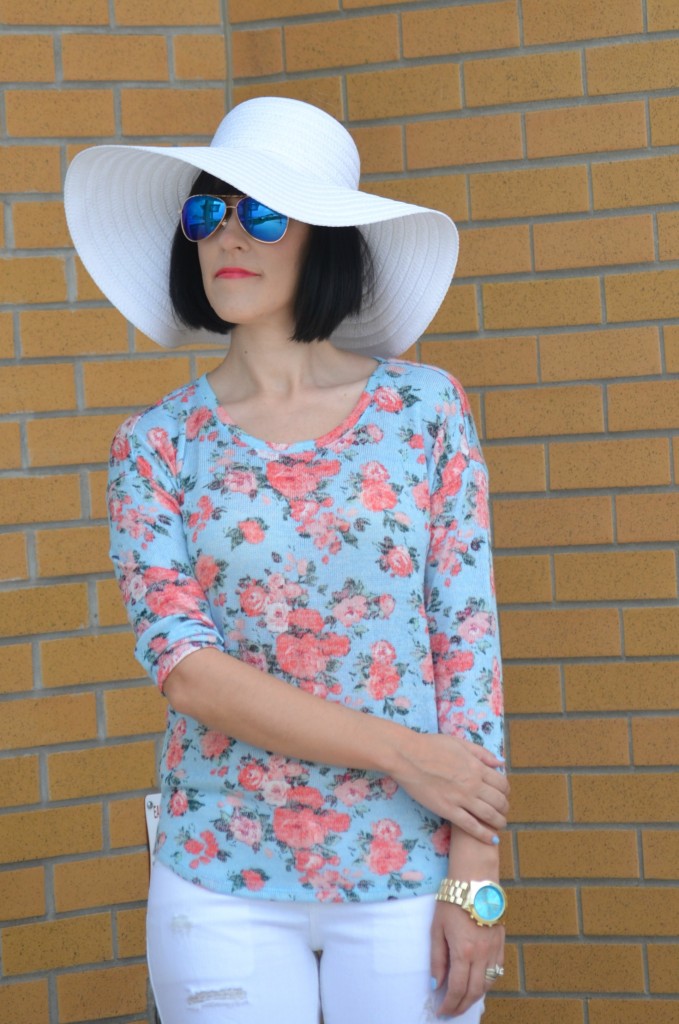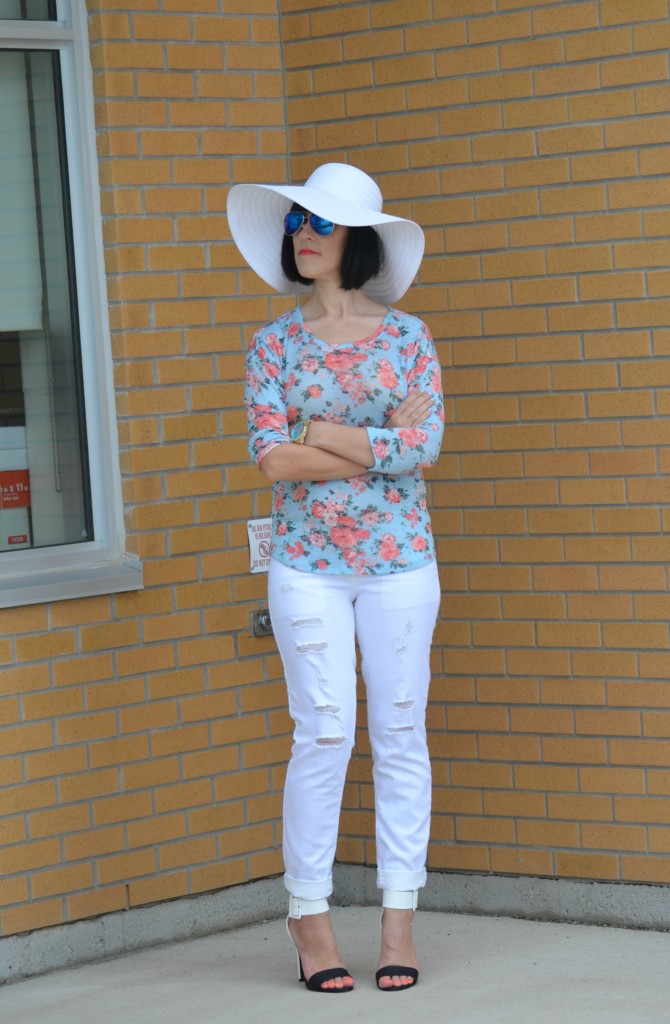 "This post is sponsored by Walmart Canada, as part of the #LooksForLess Shopping Challenge. In exchange for this review, I have received a special gift card, but all opinions on this blog are my own."