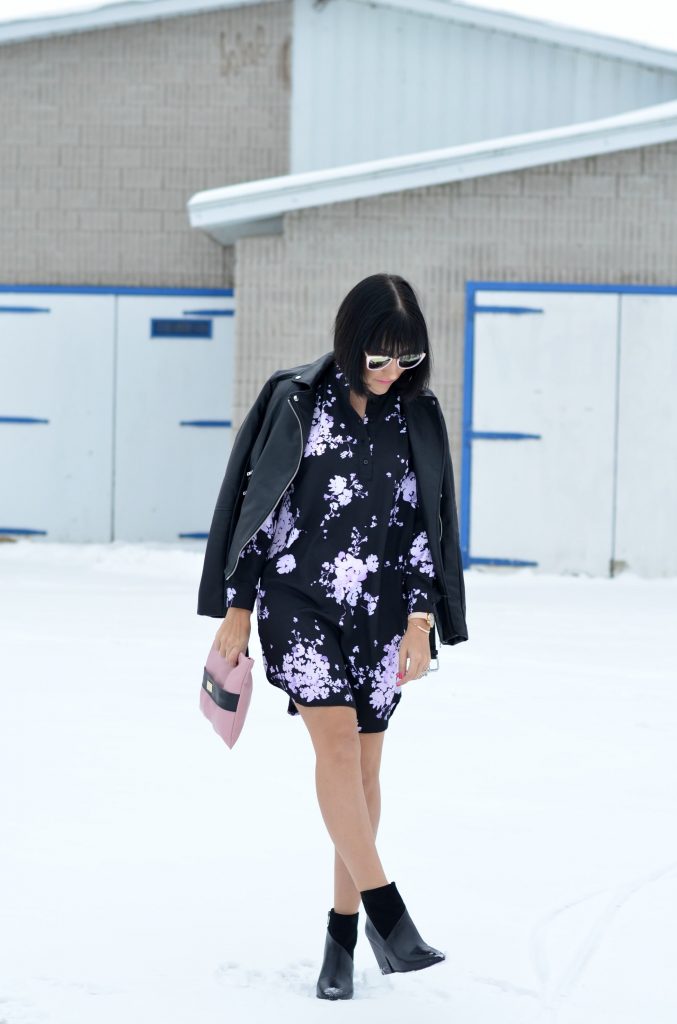 Vilma Boutique
I'm in no way a vegan, I am however vegetarian and care a lot about our furry friends. Although one day I hope to become a vegan, for now, I'll just do my small part for our planet. As much as I adore my leather handbags, I've been looking for more sustainable alternatives. Vegan leather is a huge "trend" right now, and faux leather has come a long way since those shiny, cheap looking days. Most cases, you can't even tell its fake. Not only is it easier on the planet, as it doesn't hurt our animal friends, its très chic.
So, what exactly is vegan leather? In most cases its made up of polyurethane, a polymer than can be made into pretty much anything. Think shoes, boots, handbags, clothing, heck even seat covers for your cars. It can be sparkly, matte, glossy, sheen and saturated into any colour you desire. This cruelty-free material not only looks good, but it's a feel-good material. No animals are harmed in the making.
I've recently fallen in love with Vilma Boutique, a brand that not only prides itself on high quality fabrics that are incredibly durable and soft, but no animals suffer in the production of products. This Minimalist Flamingo Slouchy Vegan Clutch Bag is done is the most gorgeous pale pink vegan leather I've ever seen. It's magnetic snap closure ensures all my belongings stay inside without falling out. It features a sleek, black outside strap that not only gives visual detail and interest to the clutch, but it can also double as a handle. The main section is large enough to carry all my everyday essentials, yet is dainty enough to be worn both day and night.
What I Wore- Dress- c/o Joe Fresh, Faux Leather Jacket- Zara, Quay Sunglasses- c/o Too Faced, Vegan Clutch- c/o Vilma Boutique, Watch- c/o Christian Paul, Bracelet- c/o Thomas Sabo, Bracelet- c/o Keep, Booties- Vince
Camuto