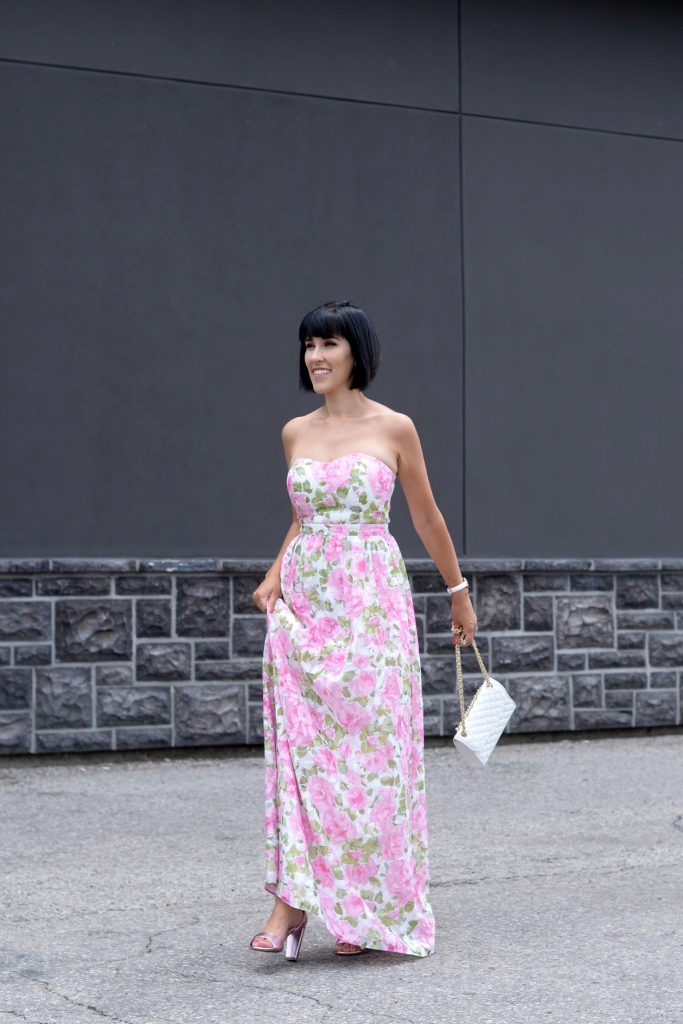 Elizabeth Noel
As much as I love online shopping, window-shopping at department stores and large chain browsing, there's something special about shopping locally. It's not often I get downtown, but when I do, it's always magical. London, ON is filled with a ton of local boutiques selling anything from jewelry, clothing, handbags and footwear. Whenever I'm looking for that special, one-of-a-kind fancy dress, I head to Elizabeth Noel. It's located on the prestigious Richmond Row and is home to over 2000 dresses, that's constantly changing. It features fabulous women's apparel that you won't find in your local mall.
Shopping locally is an amazing way to boost your economy. Independent shops tend to stock items that are made locally, which can help boost and rebuild your community. You'll be able to find unique pieces that no one else will have, as most stores stock limited quality that aren't found elsewhere. How many times have you shown up to a wedding or fancy event in the same dress as someone else? Picking out a special dress from a local boutique lowers your chances of showing up in the same outfit as another guest. Shop owners and sales staff take pride in their business and want to offer you the best advice possible.
The owner and sales staff at Elizabeth Noel went the extra mile to ensure I was happy and satisfied with my dress selection. From the moment I walked in, I knew I was going to find that perfect summer dress. Everyone was extremely knowledgeable and helpful in finding that perfect piece. They offered me other recommendations when I couldn't find that perfect fit. They offered their honest opinions and suggestion on which type of dress looked best on me. When I was struggling to decide on which dress to take home, they walked me though which option I'd get the most use out of. Happy to report, this dress is exactly what I was looking for.
Dress- Elizabeth Noel, Watch- Daniel Wellington, Purse- Rebecca Minkoff, Rings- c/o Mejuri, Heels- Le Chateau