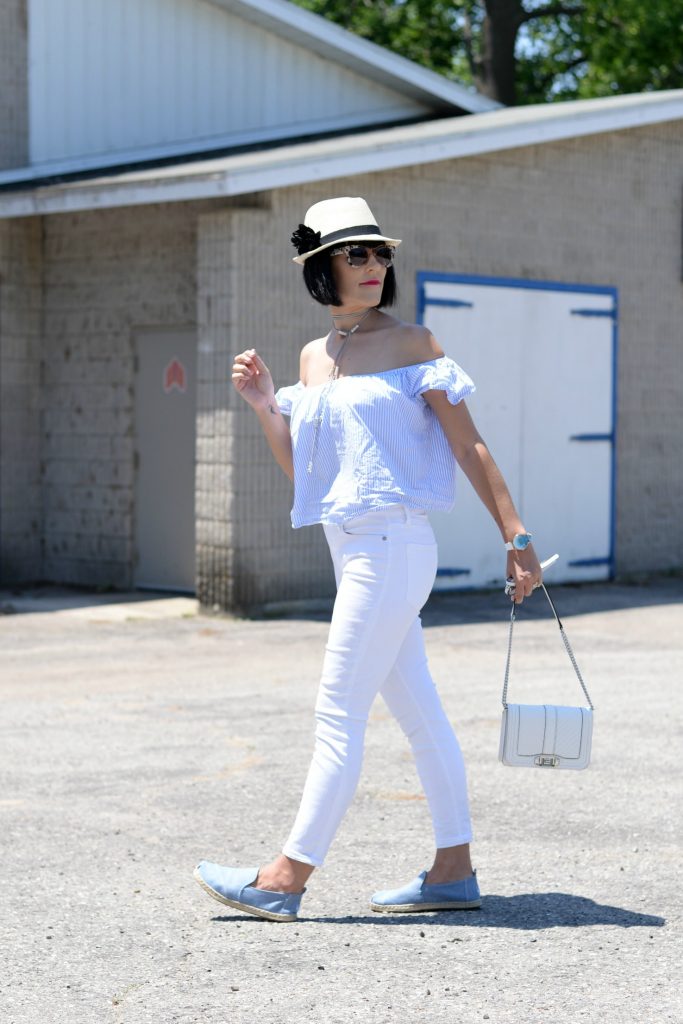 TOMS One for One
One for One, you can make a difference. Whether it be a new pair of shoes, clean drinking water, safe births, eyeglasses, or just help prevent bullying, know each time you purchase a pair of TOMS shoes, glasses, bag or backpack, you're providing a service to someone in need. Shopping never felt so good.
Not only are these TOMS Blue Slub Chambray's incredibly lightweight, comfortable, breathable and ultra-chic, it helps a child in need. TOMS has given out over 75 million pairs of new shoes to children all over the world. With every shoe purchase you make, you help a person in need.
I've been on the hunt for the perfect pair of cat-eye sunnies for awhile now, and these new TOMS Chelsea Black White Lamination are exactly what I was looking for. Its ultra-sleek design, paired with its black and white crystal frame and violet mirror lenses, are going to be the "it" sunglasses of the season. TOMS has helped restore over 500,000 people's sight and counting. For every eyewear purchase you make, you provide a person in need with a full eye exam from a medical professional.
What I Wore- Blouse- Zara, Hat- Sears, Sunnies- c/o Toms, Watch- c/o Klasse14, Necklace- c/o Lisa Q of Sweden, Jeans- The Gap, Shoes- c/o Toms