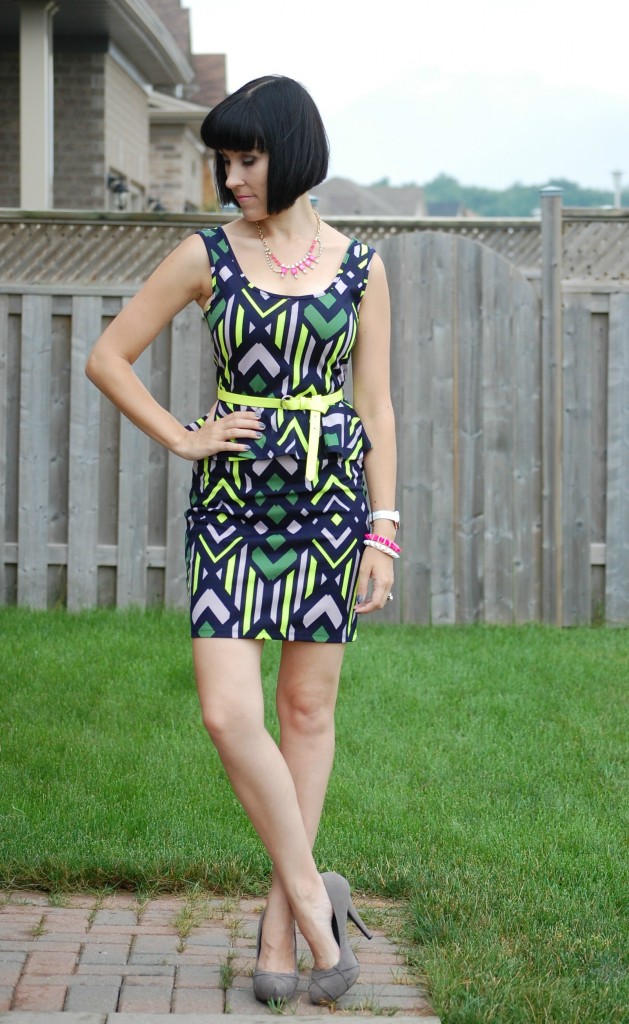 Yesterday I had the honors of attending two different events in Toronto, one was for the re-launch of Anna Sui Cosmetics and then was a Home for the Holidays Party in July preparing us for Fall/Winter 2013 with previews featuring the hottest lifestyle trends and finds for the upcoming season.
Without giving too much away, cause you know I'll have full blog posts coming up on both events soon, the Anna Sui Event was held at Windsor Arms Hotel and I was introduced to all things coming up in the next few months from Anna. All I can say is wow, loved everything from the Rebel Eye Shadow Collection to the Drama Queen Lipstick Collection to the super unique Nail Collection and the newest fragrance La Vie De Boheme.
I was then off to the Thompson Hotel to take a sneak peek at new items from Cheeky Moneky Nail Polish, Elle Hardware, Riant Boutique, Ellie Mae and Rowenta to name a few.
Dress- c/o Wal-Mart- $20- June 2013
Necklace- Smart Set- $18- April 2013
Belt (set of 2)- Smart Set- $20- June 2013
Bracelets- Aldo (set of 2)- $15- in stores now
Watch- Guess- $199
Shoes- Urban Originals – $30- Oct 2010