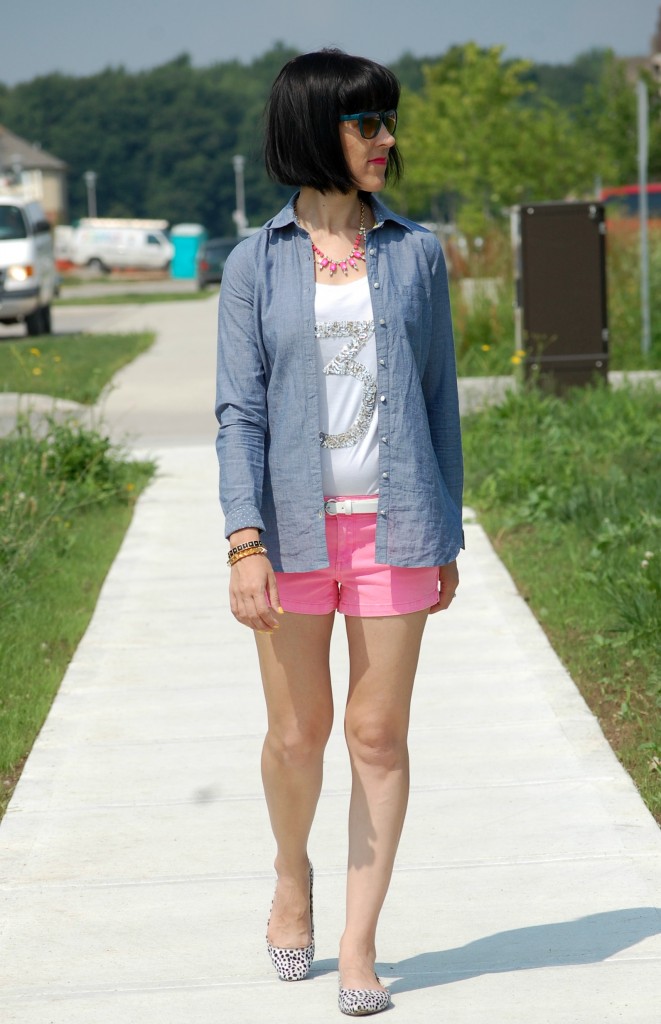 Feels like summer just started and yet Smart Set has all their summer pieces on sale right now, it's the perfect time to shop, you can get complete outfits for under $100.
Smart Set asked me if I would be able to style an entire outfit using only pieces from their sale section, at first I thought it was going to be a Smart Set Challenge, but then when I realized that pretty much everything was on sale, I had a handful of looks that cost next to nothing.
The total cost for this outfit is under $70, and I'll be able to mix and match all these pieces to create new outfits easily.
Tell me, are you up for the Smart Set Challenge, can you create a summer look using only pieces on sale?
#3 Tee– Smart Set- on sale for $12
Chambray Shirt– Smart Set- on sale for $21
Necklace– Smart Set- $6
Belt– Smart Set (set of 2)- on sale for $9
Sunnies– Smart Set- on sale for $6
Bracelet– Smart Set- on sale for $6
Shorts– Smart Set- on sale for $9