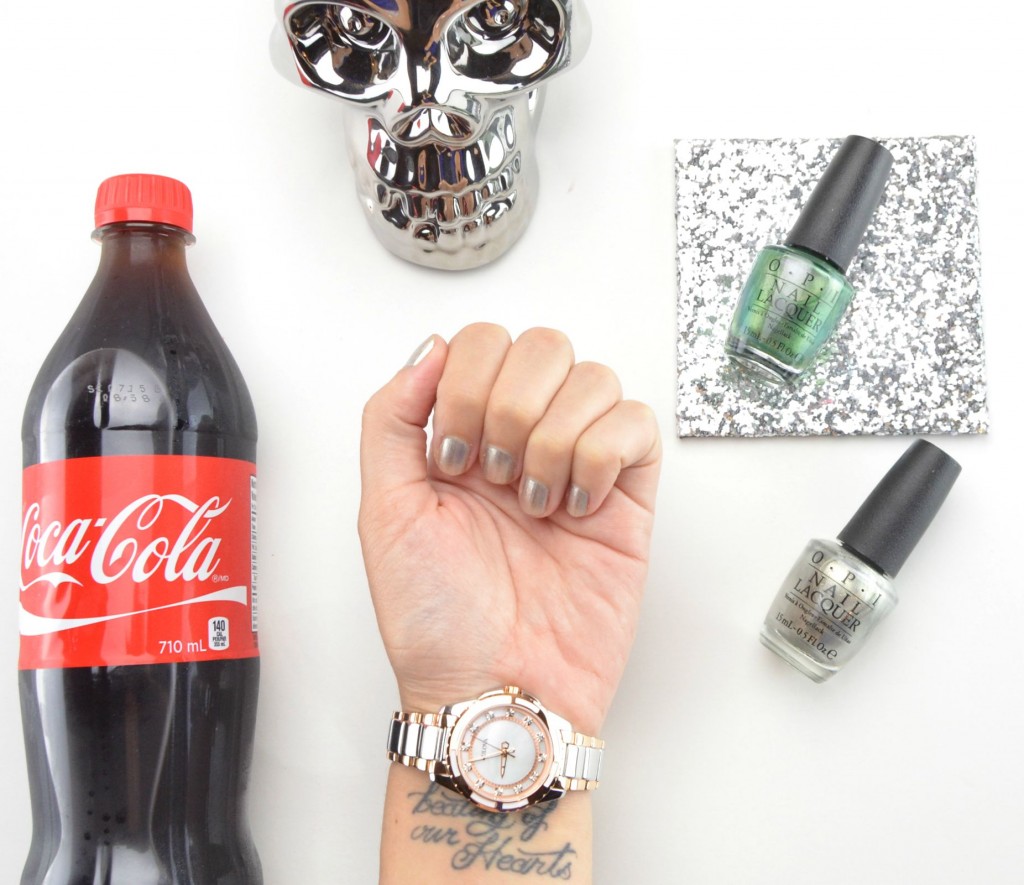 Visions of Georgia Green and Centennial Celebration
Oh my goodness, Coco-Cola classic contoured glass bottle celebrates 100 years in 2015. This iconic brand has teamed up with OPI once again to help celebrate this huge milestone with a limited edition duo. The OPI Coca-Cola 2015 Two to Celebrate Set features two new shades inspired by their glass bottle in Visions of Georgia Green and Centennial Celebration. Of course, each shade can be purchased on their own for $11.50 each, or in this limited edition value set.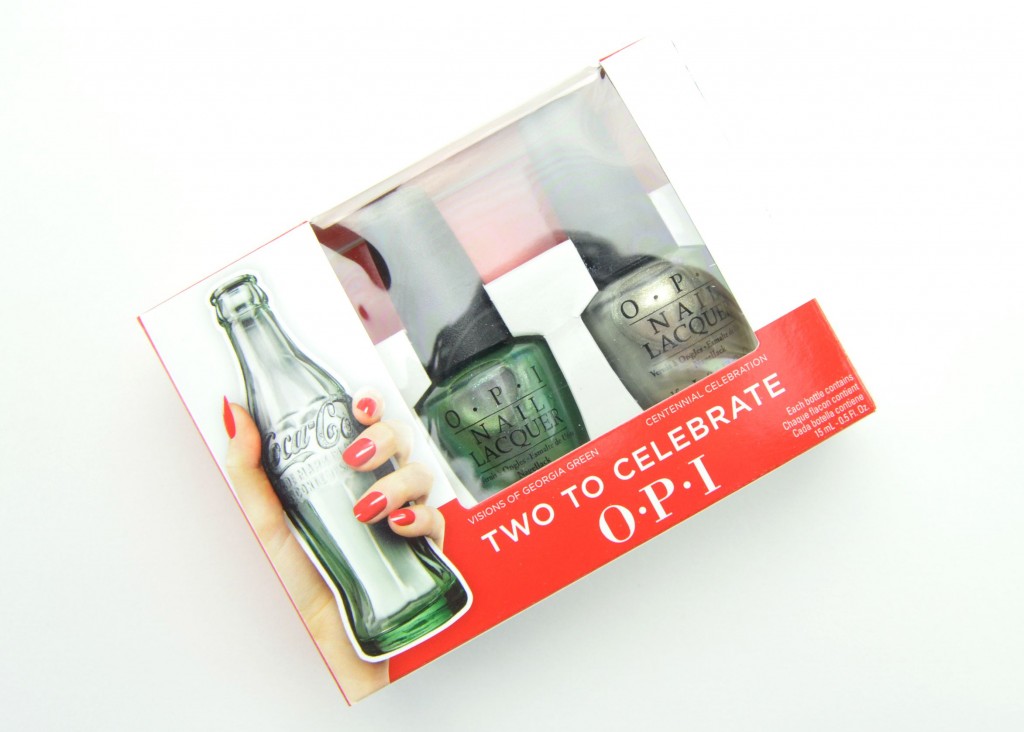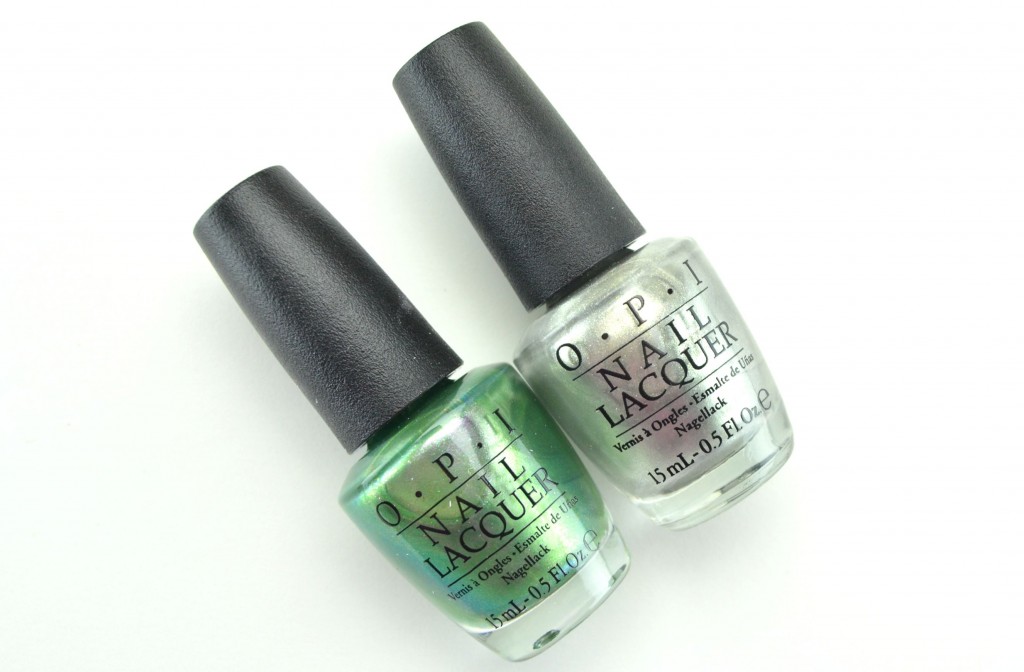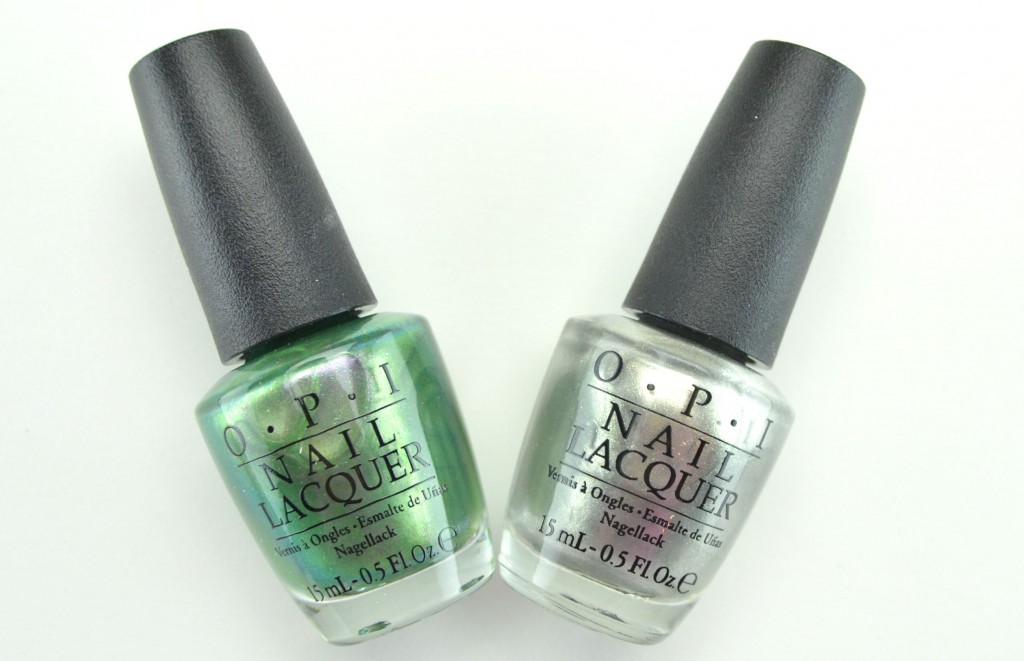 OPI Coca-Cola Visions of Georgia Green is a super unique shimmery green with a hint of subtle purple throughout. It's has a semi-sheer, pale seafoam green, almost dup chrome finish that has purple sparkle throughout. It provides a fairly opaque finish in 2 coats, but takes 3 solid coats to be really intense and bold. It sets and dries quickly to an extremely shiny finish.
OPI Coca-Cola Centennial Celebration may look like your traditional shimmery pewter in the bottle, but once applied to the nails, is where its true colour shines through. It's a stunning pewter with a slight shimmer to give it a beautiful metallic finish. This stunning silver is not like all the rest, it's not as dark as other shades, making it the perfect shade for summer. It applies evenly and smoothly, completely streak-free and truly opaque in 2 easy coats.