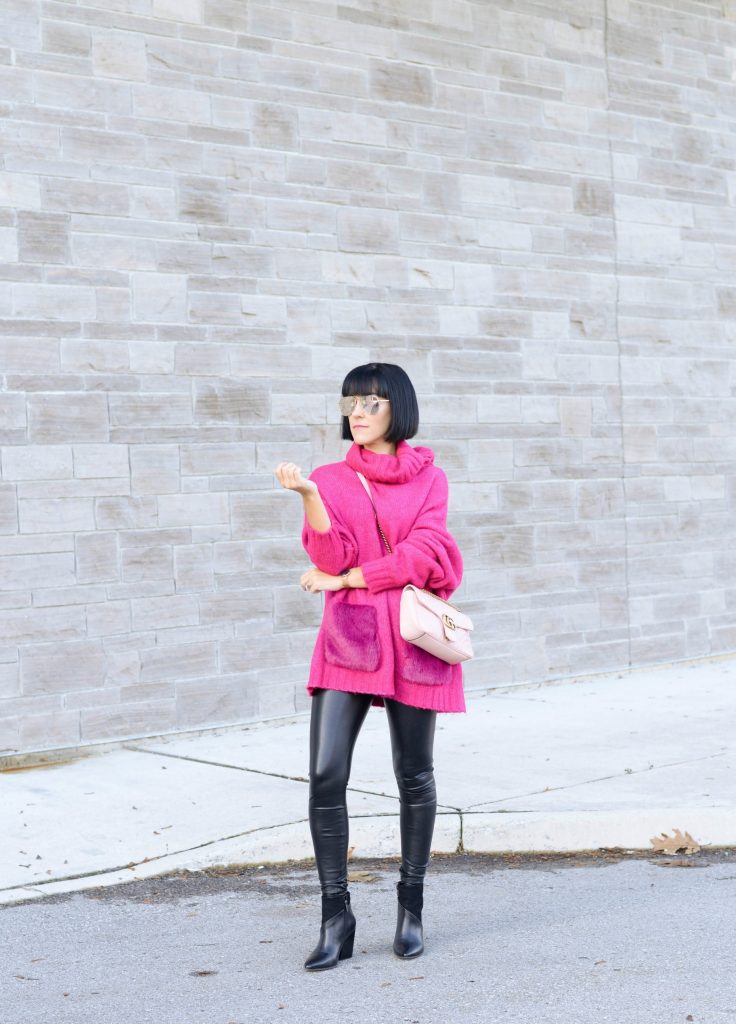 Sweater Dress
Its no secret that I have a thing for sweater dresses. There's something about its oversize, chunky fit that gets me excited. When it comes to the cold, as much as I want to hibernate inside, sometimes that isn't an option. We all have to brave the cold, but day after day, month after month, jeans and leggings get boring and we want to shake things up. A sweater dress is an excellent alternative. It's a versatile piece that can be worn several different ways, while still managing to keep you warm.
For those extra chilly days, or for those looking for a little extra warmth, skinny jeans or faux leather leggings are an excellent alternative to going bare-legged. You can also style it with a faux fur jacket or vest for added texture and layers.
If you're looking for a more elegant and work appropriate style, try pairing it with a fitted blazer and pumps. This will still allow you to have fun with dresses, while being business appropriate. Add these finishing touches, along with a few accessories is a sure way to create a polished and put-together look that's perfect for the office.
Looking for that trendy, fashionable, street-style effect, pair it with this season's hottest over-the-knee boot. You'll instantly be able to achieve that chic and sexy look with only a few simple pieces. Make sure the dress is long enough to cover your bum. You don't want to look tacky or show too much skin. If it is on the shorter side, faux-leather leggings will be your BFF.
What I Wore- Sweater Dress- Zara ,Vegan Leggings – Aritzia, Purse- Gucci, Watch- c/o Daniel Wellington