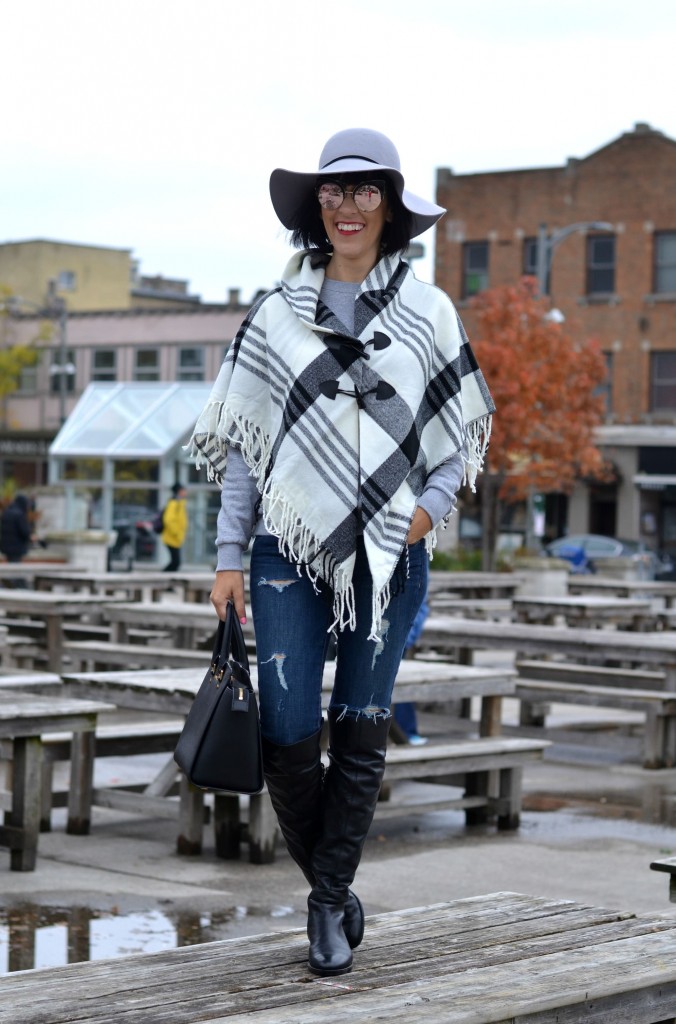 Consider a cape your outerwear essential for fall
A style trend I've been contently seeing all over social media this season is the cape. Now while I personally have tried this trend, there's no doubt its stylish, yet practical for our long Canadian winter. Whether worn as a coat, blazer or tossed over the shoulders, it instantly gives a touch of elegance and luxury to any outfit. A timeless piece, and much like its sister, the poncho, it allows your arms the freedom to move around. I know it can be a little confusing on how to wear a cape in the fall, as it's not quite warm enough to replace a thick winter jacket, yet is too bulky to be worn under anything else. That being said, it's the perfect layering piece. It provides the warmth you need on a cool, brisk day, yet it's not as restricting or suffocating as a coat.
There are so many street style ways to wear a cape jacket this fall. It can be worn a ton of different ways, it's such a versatile piece. Its unique design allows you to dress it up or down. I just suggest keeping it simple when wearing your cape, let it make the statement. Try it with a skinny pair of jeans, a thick sweater, a hat and over-the-knee boots. Of course, you do have the option of dressing it up. Simply toss on your favourite dress and pair it with a sleek and chic black or white cape. It helps to keep you warm in the cold, but doesn't take away from your pretty outfit underneath.
What I Wore- Sweatshirt – H&M, Cape- c/o Avon, Hat- Old Navy, Sunglasses- Aldo, Purse- Michael Kors, Jeans- Smart Set, Over-The-Knee Boots- c/o Geox